Snap's Q2 reveals a big turnaround
The social media company saw a sharp increase in revenue – sending stocks way up.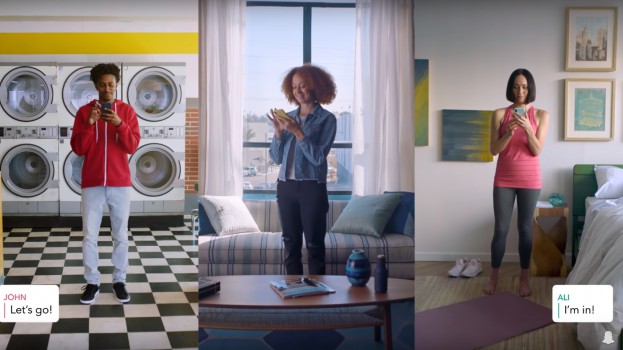 In the last year, Snap has gone from a string of disappointments – slipping revenue and users, a heavily criticized redesign, new features from Instagram and Facebook similar to Snap's signature style and analysts posting negative outlooks for the platform – to proving naysayers wrong.
The Snapchat parent co. released its second quarterly results yesterday, showing a sharp uptick in revenue and modest daily active user gains, sending its stock to a near-high for the year to date (US$16.21 per share as of market open Wednesday, up about two dollars from the day before). This comes after its Q1 results also showed modest improvement.
Revenue increased by 48% from Q2 2018, coming in at $388 million for the period ended June 30. This also resulted in an improvement on Snap's operating loss, which resulted in a loss of $103 million (an improvement of $53 million). Net loss improved by $98 million to a loss of $255 million. Adjusted EBITDA is still in the negative at $79 million, but this marks an improvement of $90 million.
In a call to investors, CEO Evan Spiegel said the results are a reflection of several "transitions" the company has undergone over the last year. These initiatives include:
Improvements on the Android version of the app (with users now sending 7% more Snaps than the previous version and a 10% increase in retention rate);
Increased investment in the Discover platform (with a 35% increase in views year-over-year and a 60% increase in average time spent), additions to Snapchat Shows;
More AR Lenses and investment in the Lens Studio, which saw 20% growth in use (500,000 Lenses created);
The launch of Snap Games;
The building of the Snap Kit developer tools; and
New commercial units including the Snap Select unskippable commercial unit.
Daily active users were up by 8%, with the addition of 13 million new users (203 million total). Snap doesn't specify users per territory, but said increases were highest in North America and Europe. Users improved on both the iOS and Android platforms. The average number of Snaps created everyday grew to 3.5 billion.