Jordan Banks tapped as president of Rogers Media
The former Facebook exec will take the place of outgoing president Rick Brace (pictured), who is set to retire at the end of 2019.
By Kelly Townsend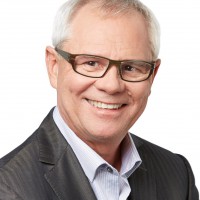 Jordan Banks, a former Facebook and eBay exec, has been tapped as president of Rogers Media while its current president, Rick Brace, announces his retirement.
Banks will step into the role effective Sept. 9, working with Brace until he retires at the end of the year.
Banks will oversee the company's TV and radio brands, as well as the Toronto Blue Jays and TSC. He comes to Rogers Media from the digital space, most recently serving as managing director of Facebook and Instagram Canada and as global head of vertical strategy at Facebook. He has also held a senior role at eBay Canada and was CEO of IPTV company JumpTV.
He left Facebook in 2017 to take a break and spend more time with his children, "trying to milk all the time I can before they are off and gone to university," he said at the time. Breaks are something he has built into his career intentionally over the years, with the break from Facebook marking his fifth. Those breaks, he says, have ranged in duration from 90 days to 18 months, and have included an "enjoyable but ultimately unsuccessful" stay in Italy studying as an artist.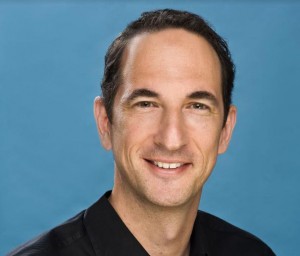 in his new role, the focus will be driving growth across the sports and media businesses.
Roger's media segment was down in revenue for the second quarter according to financial results released last week. The 3% dip was driven primarily by the sale of seven digital and print titles as well as Rogers' custom content division to Toronto-based St. Joseph Communications for an undisclosed amount. According to Rogers, when excluding the revenue from the magazines sold, media would have been flat for Q2 – putting the estimated revenue from Rogers' former magazines at $17 million for Q2 2018. The company stated that Sportsnet, on the other hand, was one of the strongest drivers in the media segment, which drove higher subscription and ad revenue for the quarter. All in all, Rogers' media segment brought in $591 million last quarter.
Without Rogers' legacy print media titles such as Maclean's, Chatelaine and others, and having long since abandoned its B2B publishing division (with one title sold to MiC parent co Brunico Communications), the media division now encompasses television (conventional network City, sports behemoth Sportsnet and other specialties such as FX), digital, radio and the Toronto Blue Jays. The company recently expanded into the podcast market with the acquisition of Vancouver's Pacific Content.
For his part, Brace served as president of Rogers Media since 2015. He previously worked as president of Bell Media's CTV, until his short-lived retirement in 2013. Rogers Media launched OTT services for Sportsnet, City and FX Canada during his tenure.
A version of this story appears in Playback.