Spotted! Beefeater's 'berry' nice OOH
A grassroots OOH campaign went multi-sensory.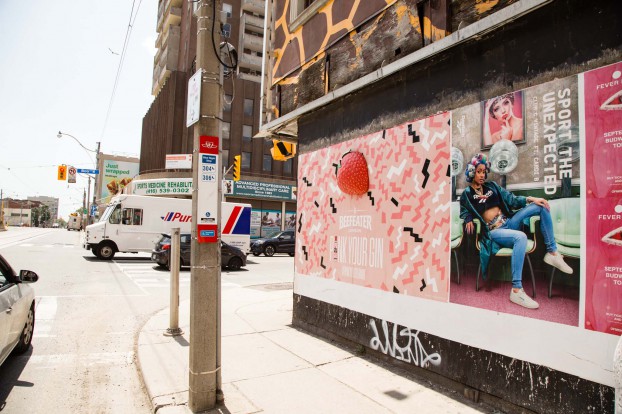 Havas hasn't had the media account for spirits company Corby for very long. Having won business for Corby, which includes brands such as Polar Ice, Jameson and Beefeater, in early June, the agency had little time before the height of summer cocktail season to get to work on media plans.
That time crunch came to a peak when Havas was tasked with putting together something splashy and innovative to accompany the launch of Beefeater Pink with less than a week to go. Unable to do as substantial a media buy as it would have with more time, Havas took a grassroots approach to still create an immersive OOH campaign and get the brand message across.
The gin brand has launched a summery, berry-infused edition in time for cocktail season. Lina Kim, group account director at Havas, tells MiC the agency's time-crunched strategy was to find a way to "paint the town pink" in order to stand out against all the other spirit advertising in the summer.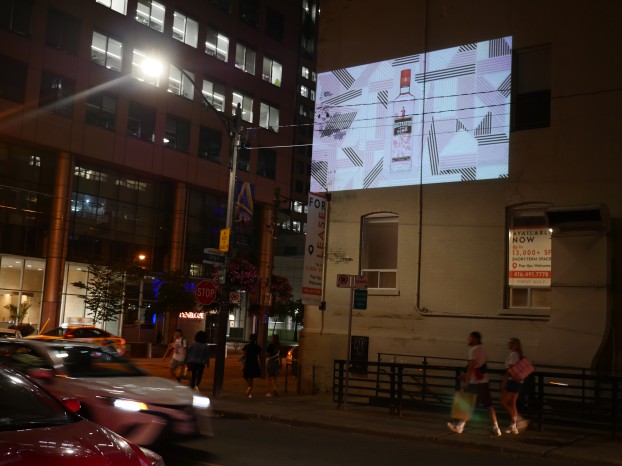 While "painting the town" usually means billboard-centric OOH installations, Havas went for something a bit more "sensory" to hopefully put the new flavour at the top-of-mind for consumers. Havas went for wild postings on hoarding and other walls in the downtown Toronto core, featuring a unique twist. Besides the bold pink graphic, the ads were adorned with a three-dimensional strawberry. The berries were more than pretty – they also pumped a strawberry scent into the immediate surrounding area.
At night, Havas created even more artificial billboards, using nighttime projections on downtown buildings to provide a more immersive brand experience. Havas also bought social and online video ads to amplify the creative.