Blog: My AI wishlist
Horizon Media EVP and co-chief investment officer Sarah Baehr on the immediate potential of AI, and how it can benefit Canadian agencies.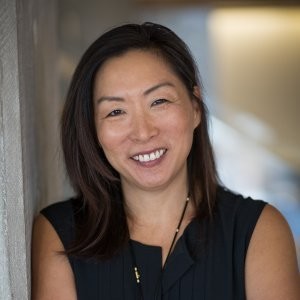 By Sarah Baehr
Artificial intelligence (AI) was a big part of conversation at Cannes this year. The stream of AI developments announced spanned new capabilities, from predicting trends in conversations days in advance to filtering images, as well as the need to have AI as part of your pitch process.
All the while, it forced me to pause to consider what I want AI to do for me, and our industry, today.
With the ability to succinctly distill and analyze real-time data, AI can enable us to create and optimize campaigns that are more intelligent than ever before, drastically changing how we work as it becomes smarter, more thoughtful, and more indispensable. But in its infancy, AI technologies should first seek to help us to identify what matters most, provide context and add meaning.
Here's how I want AI to help me:
Confirm brand suitability
It's somewhat ironic to me that AI and machine learning are able to construct a "deepfake" video of Mark Zuckerberg in mere hours, while top AI researchers have yet to recognize deepfake videos posted online. Just as Google's YouTube needed to hire 10,000 people to watch Google Preferred programs to determine brand suitability, there is a waiting game between what we want and what we can get.
I presume in the same way that Google's AI is now better at categorizing images (search), it will eventually become smart enough, with human intervention, to understand video context. This process will take time. AI may be a quick study, but it still has to learn from something.
Provide context
Context matters. There is a fine balance between audience targeting and contextual targeting. Inserting an ad for a golf bag while I'm reading a cooking blog — because data correctly pin-points me as a "golfer" — doesn't take mindset or intent into account. It's a blunt instrument. So, how does AI help us do a better job of providing context?
One example or progress is Kantar, which launched four artificial intelligence-based marketing tools at Cannes Lions, including a 'Context Lab' platform to assess content across different media environments.
Additionally, NBCU just announced that it is beta testing new AI ad offerings. The network's "AdSmart Context" product uses machine learning to pair programming with relevant advertising. It's training a bot to "watch" their programs, classify the sentiment (happy, sad, etc), the objects (such as driving in a car) and then time-stamping those appearances relative to ad breaks. By using AI, NBCU is providing ways to insert or identify opportunities that could be "sold" to marketers, all by providing context.
Dig through my data
It's no secret that organizations are plagued with data overload. We still need to figure out what matters with intelligent data processing. This isn't restricted to programmatic and media buying; it's also a consideration for back office for agencies. For example, invoice reconciliation is a headache for finance and activation teams plunging their noses down to comb through invoices, line by line, to locate discrepancies. This manual process results in a 3 to 8% revenue leakage, credits and make-goods. Companies like Premium Media 360, which automate the process from buying through to invoicing, have come on the scene, and imagine how AI will further improve this space.
Go beyond viewability
Sure, my ad may be viewable, but viewability only solves only a portion of the challenge. We don't yet adequately know if our audience is actually paying attention to our advertising efforts. And, if they're not paying attention, our advertising messages and placement fall on deaf ears and fail to provide value, no matter how well targeted, personalized, or humorous they are.
Companies like Lumen Research, who are focused on getting people to pay attention, have done studies that show, for example, that although a page may have 100 per cent viewability, only 78% actually paid attention. Lumen managing director, Michael Follett, presented at the ARF AudienceXScience event earlier this year about his eye tracking technology offering a simple, scientific and objective measure of the reality of attention. Instead of asking people questions about what they thought they saw, their technology passively monitors what they actually look at when online or in store.
This advanced application of AI is an example of the promise of attention technologies.
Augment my job
No, AI is not going to replace our jobs; it is going to do an entirely different job. IBM's Corrine Sklar wisely shared that AI is meant to augment, not replace. A perfect example is aforementioned "AdSmart Context" product. NBCU trains a bot to watch their shows and tag their programming content. Sure, humans could be recruited and hired to complete this all-consuming task, but it's hardly cost-efficient to pay hundreds of people to watch thousands of hours of TV. And, these "jobs," done by AI, can be scaled to millions of hours of video, tagged and classified in a fraction of the time.
AI is a tool that still requires human intervention to create value. So, AI is not likely to replace traditional job functions, at least, not in the near future. But thanks to AI, job functions will change. The people and organizations that will excel are the ones that understand the potential opportunities of AI. We may not choose to hire someone to categorize and timestamp every object on screen in a show, but if we recognize AI can do this, then we, humans, can build a much more valuable product.
Sarah Baehr is EVP and co-chief investment officer at Horizon Media.