Four Canadian agencies shortlisted for M&M Global Awards
Touché! made the short list five times, with four nominations for Canadian Tire Corporation.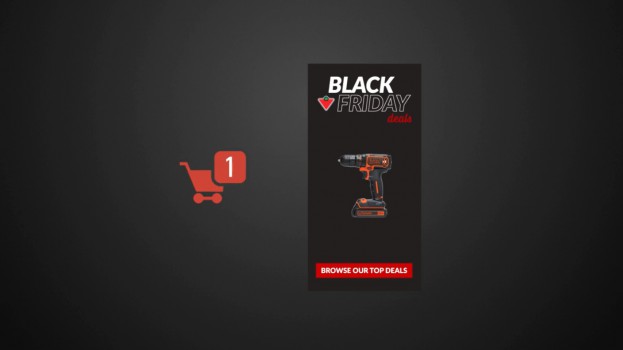 The M&M Global awards has unveiled its shortlist for 2019, and four Canadian agencies have made the cut.
Coming out with the most nominations of all Canadian shops is Omnicom shop Touché!, which made the list five times – while all other Canadian agencies on the list appeared only once.
Touché! saw the most nominations for its work with Canadian Tire Corporation on its Digital Window Shopping campaign. The e-commerce-centered campaign appeared on the shortlist four times in the categories of Campaign Led By Data, Campaign Led By Digital, Retail and Campaign Led By Media. It was also nominated for its work with Hydro-Québec. The ElectrON Expetition campaign, produced in collaboration with both LG2 and Cossette, is in the running in the Utility Services category.
Touché!'s sister agency, PHD, also received a nomination in the Entertainment category for its "Fighting Fake News in Real Time" campaign with Radio-Canada.
Along with PHD and Touché!, Mindshare Canada also made the shortlist, with its "Real Food Rescue" campaign for Hellman's shortlisted in the Best Integrated Campaign category. Also on the list was UM's work with Oh Henry! for its "4:25″ campaign in the fast-moving consumer goods category.
Charles-Antoine Gélineau, marketing director for Touché! and PHD, says that being the Canadian agency to end up with the most nominations is a very conscious and intentional part of the agencies' strategies. Particularly at Touché!, which has been under the direction of president Karine Courtemanche for nearly 10 years, Gélineau says the focus has been on delivering valuable solutions for clients that are also creative – and judging that work against international benchmarks is the place to prove that creativity.
"You achieve that by comparing oneself to the best," he says. "It's truly important for [Courtemanche], and she makes sure it's felt all around the agency."
Courtemanche is no stranger to the international stage, including from a judging perspective. She recently sat on the media jury at the Cannes Lions International Festival of Creativity. Speaking with MiC on the judging room experience, she said she witnessed a potentially troubling trend – creative agencies dominating media categories, stating, "A lot of the cases we ended up judging were just great creative ideas – great creative ideas automatically make a great media tactic. Media agencies need to step up."
But Gélineau says there's a major opportunity for Canadian agencies to step up in the ever-increasing digital and data categories popping up in award shows. "This is a category that is a bit harder for creative agencies to get into, whereas the more traditional categories like out-of-home and TV is something they do very well." In the last two years, he estimates that Touché! and PHD have earned more than 40 awards across digital categories.
Digital was a main focus for the agency's nominated campaigns. The Canadian Tire campaign, which got the lion's share of nominations, ran across numerous retail brands, and was "a pure ecommerce play," according to Gélineau.
The campaign, which unfolded around Black Friday and Cyber Monday, involved Touché! "changing [the company's] entire ecommerce strategy" based on a pattern they witnessed in the seven days leading up to Black Friday. "People were browsing the website, putting stuff in their cart, but they weren't converting. The items in the cart were increasing, and the conversions were decreasing. People were literally window shopping online," while shopping for similar options on competitors' websites, he says.
With less time than it would normally use to plan a Black Friday campaign – according to the agency, retailers generally pick the "star products" of their shopping campaigns months in advance – Touché! used the abandoned shopping carts as "a gold mine of insights," using those to determine which products should become the stars of their digital ads. A live data stream from the abandoned carts was set up, but rather than doing the standard re-targeting of individual customers or small groups of lookalikes, the items were used for a mass reach play.
Gelineau describes the agency as having "a big war room" in its Montreal and Toronto offices during the campaign to follow the real-time evolution of the data. More than 1,000 items were pushed through the ads on YouTube, social and search. While Gélineau could not reveal specific sales data, he confirmed that Canadian Tire beat Amazon for Black Friday and Cyber Monday in all the areas it was tracking.