Koho, Refinery29 team up to talk money
The fintech company is aiming to make financial issues easier for working millennials with Canadian editorial series, "Money Diaries."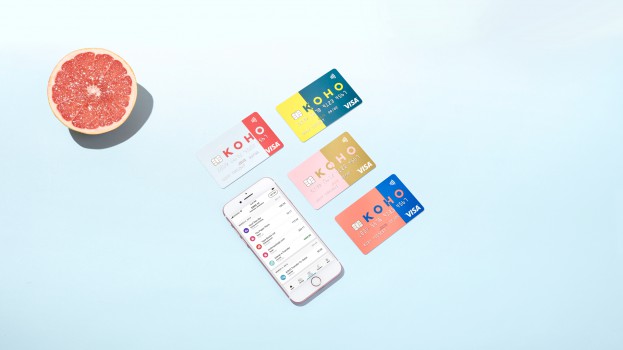 Spoiler alert: Nobody has their financial situation sorted.
So says Julia Cooper, manager growth and marketing at Koho, the Toronto-based fintech company. Partnering with American millennial-focused digital media company, Refinery29, the pair have launched a Canadian version of its editorial series Money Diaries.
Launched on Refinery29 in 2016, Money Diaries anonymously details the incomes of working women across the U.S. in first-person narratives such as, "A Week In Savannah Georgia On A $60,000 Salary." It is the site's top performing financial series, generating seven million monthly unique visitors in 2018.
Now, prepping for a localized version in Canada, Koho branded custom content pieces will focus on educating the audience to show how to better manage and save money using the platform's custom built annotation technology. Also planned are banner ads, content integration, paid social integration and newsletter inclusion, all driving users to the app download.
For Koho, partnering with Refinery29 was a strategic choice in an effort to demystify money, says Cooper. "They use content and we use technology, but we're really mission-aligned," she explains. "Finances seems to be the last taboo that nobody wants to talk about."
The notion that the sensitivity around financial topics is changing with a younger generation is ultimately the foundation on which both Koho and Money Diaries are built. The integrated app works with a prepaid or reloadable Visa card users adopt as a primary payment method. Purchases are rounded up to varying amounts and the surplus is automatically deposited into savings. The app provides real time insights as users spend, with the ultimate goal of avoiding overspending and accumulating savings.
"Banking and finance has been this behemoth industry that adds complexity to your financial situation," says Cooper. "We think it should be more transparent and easy to understand."
In addition to the digital component, a live panel pop-up accompaniment to Money Diaries is slated to run during "29Rooms: Expand Your Reality" a "festival of culture, cause and creativity" the brand is bringing to Toronto, Sept. 26 to Oct. 6. A Koho Kiosk will invite attendees to interact with the Koho brand and app.
Koho worked directly with Refinery29 on the integration.