Advertising surges on Pinterest in Q2
The social network, which went public this past spring, is focused on building its revenue outside the U.S.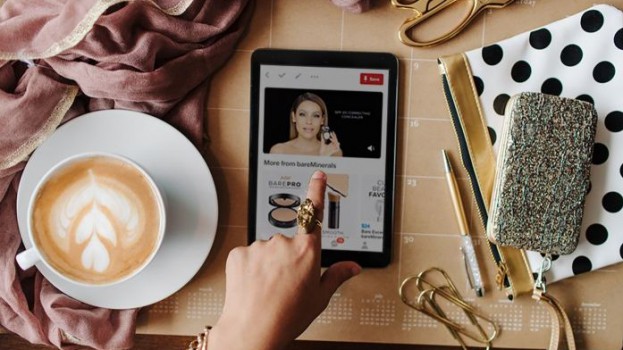 It seems more and more advertisers are flocking to Pinterest.
The social network's revenue grew by 62% year-over-year, generating more than $261 million in earnings, mostly driven by advertising. Aside from stating that more advertisers have begun investing in Pinterest, the company added that the later timing of Easter, which is a heavy activity season for Pinterest, from 2018 ended up placing more activity in Q2.
These are only Pinterest's second financials since going public earlier this spring. The social network, which opened a Canadian outpost in 2018, put its initial valuation at $10 billion.
Stock prices have fluctuated since the IPO, but following yesterday's results, shares shot up 16% in after-hours trading, up to US $32.75 per share.
Of Pinterest's revenue, $238 million came from the U.S. and $24 million came from outside the U.S. Non-U.S. revenue is growing at a much faster rate, at 199% year-over-year (versus 55%). Monthly active users are at 300 million across the globe, with 215 million coming from outside the U.S. Overall monthly active users grew by 30%, and non-U.S. monthly active users by 38%.
Much of the focus for Pinterest in Q2 has been on improving targeting and measurement of ROI, with a special focus on SMB advertisers. It's also updated its video interface in an effort to gain more traction in the influencer market, as creators start to look beyond YouTube.
It has also focused on more international market revenue opportunities; last week it announced "on-the-go" self-serve mobile ads in Canada.
Pinterest still reported a loss of $1.16 billion, which it says is mostly associated with the cost of its IPO in April. Nevertheless, the revenue beat out most analyst estimates (which placed earnings between $230 and $240 million).