Bell Media partners with Kraft Heinz to play across Canada
Kraft Heinz Project Play, a sporting initiative to improve facilities in Canadian communities, now in its eleventh year.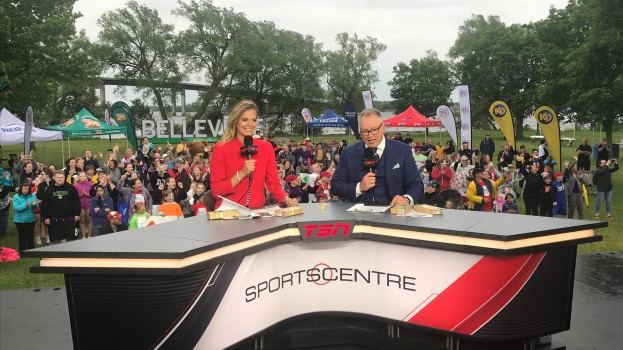 Bell Media and The Kraft Heinz Company have partnered once again as part of a continuing effort to improving play spaces for communities across the country with Kraft Heinz Project Play.
Now in its eleventh year, Kraft Heinz Project Play has provided 77 communities across Canada with nearly $3 million to build play-based infrastructure. The grand prize winner will receive $250,000 toward upgrading a recreational facility, while three second-prize winners will each be awarded $25,000.
Rolling out in phases keeps awareness is top of mind and ensures the messaging is correct, Jamie Saull, head of brand partnerships for TSN tells MiC. Integration includes announcing finalists during live broadcasts and community vignettes and features to run across all TSN and RDS platforms. The grand prize winner will again be awarded by sportscaster James Duthie, who last year, announced the winning city of Belleville during the CFL half-time show.
Each of Kraft Heinz's brands will play an active role, Saull says, with large displays in grocery retailers in target markets. No other consumer-facing brands are part of the program. In addition, marketing materials will include images of past projects come to fruition.
"Coming together as leading Canadian brands to really expand beyond just the logos people see in a commercial spot or in a grocery store," he says, is about, "actually building these legacy projects and connecting people to brands in a way that really has some meaning behind it."
Agency partners included Mosaic and Starcom.