How can brands thrive in a multi-screen world?
Nearly half of Canadians use search engines to find a brand or product they have just seen on TV, according to a study from iProspect.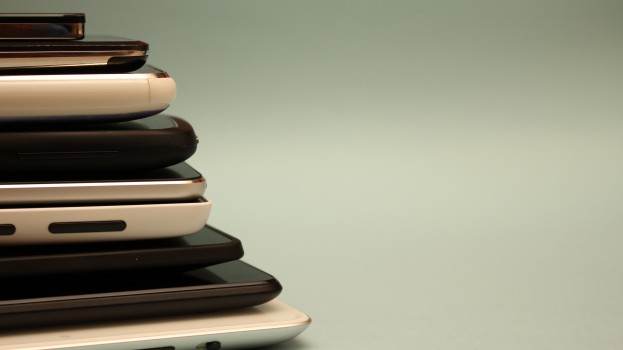 It's been said numerous times that multitasking is, objectively and scientifically, impossible – and that no one is truly multitasking.
But so-called second-screeners can (and will) try.
Currently 72% of Canadians report using a mobile phone while watching TV. That's according to a study by Dentsu Aegis Network agency iProspect, which ran various tests across 66 brands and 98 unique campaigns across categories, airing on various TV channels.
Dan Kalinski, CEO of iProspect Canada, says the study of multi-screen behaviour is about much more than activation. It actually presents a sunny outlook on Canada's changing media landscape.
"One of the biggest challenges we've come across as an agency is a somewhat reductive approach, a bit of a binary way of looking at traditional media and digital. It was always kind of a TV versus YouTube, TV versus Facebook, TV versus mobile in general. But that misses the bigger point. It's actually both. What has changed is the way people are engaging in different platforms. When you're looking at the changed behaviour, a lot of time is being spent on mobile – but you're also watching TV and doing other things at the same time."
That has a major impact on brand recall, he says, as well as other consumer behaviour that brands could be taking advantage of.
It started with J.Lo. It grew to much more.
In the year 2000, when Google was in its mere infancy, Jennifer Lopez wore the famous low-cut, green Versace dress on the red carpet at the Grammy Awards. Google, which did not even have an image search category at the time, was inundated with searches for J.Lo's dress. But with no direct way of providing users with photos of the dress, that became the impetus for the creation of Google Image Search.
It also became the impetus for a much bigger trend: immediate Googling following something spectacular or noteworthy on TV. And iProspect's research shows that brands are a big beneficiary.
42% of Canadians (38% of Quebecers) use a search engine to find a brand or product they have just seen on TV. And, 30% of Canadians (27% of Quebecers) search for those brands or products on social media.
"When there's a piece of advertising on TV, we know that it drives social audience through the roof," says Kalinski. "There's an opportunity to create synergy, aligning the copy and aligning the timing. Once you get it right, the conversion rate can go up by as high as 65%."
It also brings costs down; 72% of the campaigns that synchronized mobile ads with TV ads received a lower cost-per-acquisition, and 80% saw a decrease of 12.5% in cost-per-click.
It's just millennials, right? (Wrong).
As consumer behaviour in front of TV screens evolves, Kalinski says assumptions have to evolve as well.
"We would like to think that this behaviour is primarily the younger generation," he says. "But what the data suggests to us is that this is across the board. There isn't a dominating demographic."
He says second-screening must be thought of as a "permanent overall shift" instead of something that is confined to the youngest adult generation. The shift is driven not by changing demographic attitudes, he says, but by the availability of technology and the evolution of media offerings. By then end of 2019, according to the study, internet video traffic will represent 78% of all global consumer internet traffic.
Today, one billion hours of YouTube are viewed every day, and 68% of global internet users watch videos online. And despite that, TV still remains the dominant screen. According to Nielsen, live and DVR/time-shifted TV is still well ahead of video viewing in terms of hours consumed daily.
So, with digital viewing growing and TV still dominant? What happens? Inevitably, says Kalinski, they overlap.
People search not only for brand names, but also for taglines, songs and actors. TV ads, according to the study. "The question is not which medium is more valuable to advertisers," he says. "The question is how can you make them work together?"