Who should really be worried about Disney+?
Mindshare's Kyle Hodgins says Disney will likely shake up the market, but not in the way some might think.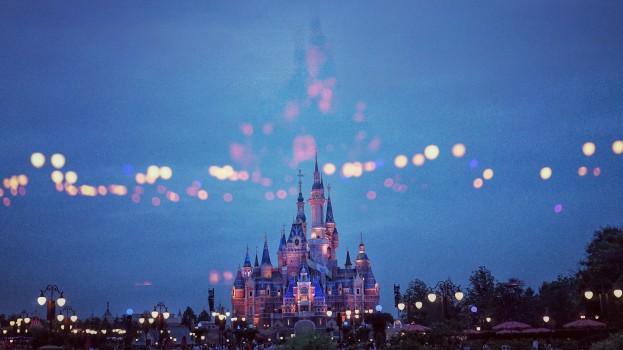 It's fair to say it's taken a while for Canadian broadcasters to get used to the presence of Netflix.
Since the U.S. SVOD launched in Canada in 2011, it's shaken up the industry like no other. There have been calls from Canadian broadcasters for Netflix to pay the same taxes and be held to the same commitments for Canadian content. And, although many have credited Netflix for the international success of homegrown series Schitt's Creek and other Canadian shows, that didn't stop CBC top boss Catherine Tait from controversially comparing the service to "cultural imperialists" at CMPA Prime Time in January.
As some eyeballs have drifted away from traditional TV viewing in favour of OTT, most of Canada's broadcasters have adopted their own streaming solutions; CBC has launched the two-tiered Gem service, while Bell Media has seen some success with the recently rebranded Crave. Corus is the latest to dive in, launching a new package through Amazon's streaming partner program. Studies have shown that although Netflix, as well as Amazon Prime and Crave, are on the rise with Canadian viewers, many still prefer having both OTT and traditional subscriptions.
So, as the ground still settles around Netflix, how could the launch of another SVOD – with incredibly powerful backing – impact the market?
Disney has been publicly readying the launch of its Disney+ streaming service in the U.S. for some time now, and its impending arrival is creeping closer. Buyers in Canada anticipate that whenever it arrives here, Disney+ will shake up the industry. In this week's Q3 results, CEO Bob Iger revealed some intel about the launch, including pricing, bundling, and scant details on its international roll-out.
In the Aug. 6 earnings call, Iger confirmed that as a standalone, Disney+ will cost US $6.99 in the U.S. However, the entertainment giant is also bundling it with the ESPN+ streaming service and the ad-supported tier of its wholly owned SVOD Hulu for US $12.99, which would represent savings of nearly $5 for those subscribers. Iger also confirmed that when Disney+ launches in November (with 300 film titles and 7,500 TV episodes), it bows in two markets – although he did not say what the second, non-U.S. market will be. "I think two [countries] actually are going to launch when we launch Disney+ around the same time, and then over the next two to three years, we're going to roll out to a number of other markets."
Buyers from the likes of Initiative, Horizon and more have stated that Disney+ will have an undeniable impact on the market when it launches here, but Kyle Hodgins, senior manager of broadcast buying at Mindshare, says broadcasters don't have to be nearly as afraid as Netflix does. "The entrance of a new player like Disney+ will see more effect to the SVOD vendors than linear television tuning levels," he says.
"With current [SVOD and AVOD] services already well established in the Canadian market, we've seen a real slow down on the pure cord-cutting witnessed in the past," he tells MiC. Indeed, most data shows that although use of OTT services – particularly Netflix – is at a high in terms of penetration, broadcast TV rules in terms of time spent. And a recent study by J.D. Power in Canada shows that Canadians are just as likely to indulge in binge-watching through their TV service provider as from SVOD.
A key consideration for viewers – potentially the biggest factor in a shake-up, says Hodgins – is access to content. A spring study from Digital TV Europe shows that for most users, content is the biggest factor in subscribing to an SVOD, although UX plays a major role as well. And, a 2019 MTM study found that even Canadians who pay for television or OTT services are still likely to pirate content – with just over one quarter of OTT subscribers admitting to piracy, indicating that there is still a demand for more content options.
While the content rights for Disney+ will vary from market to market, it will affect the titles currently available on existing Canadian platforms (for its part, there is also no clear path into Canada for Hulu yet; Iger has said the team is "studying opportunities" for Hulu on a by-market basis, although there were "no updates" on that front).
"When you consider how much SVODs like Netflix have historically relied on Disney content to drive viewership, the removal of these catalogues will put even more pressure on Netflix's ability to deliver quality original series to maintain their subscription base", says Hodgins, adding that viewers run the risk of getting subscription fatigue.
"This new player… will be further pressure on the consumer to add yet another monthly bill for video content," he says. "The quality of Disney's original content, as well as how they look to bundle their channels, will ultimately determine their success and provide the biggest threat to Netflix in Canada."