How could brands make the most of GO sponsorships?
Tony Chapman says there are plenty of opportunities to go beyond static advertising – but could worries about data send the idea off the rails?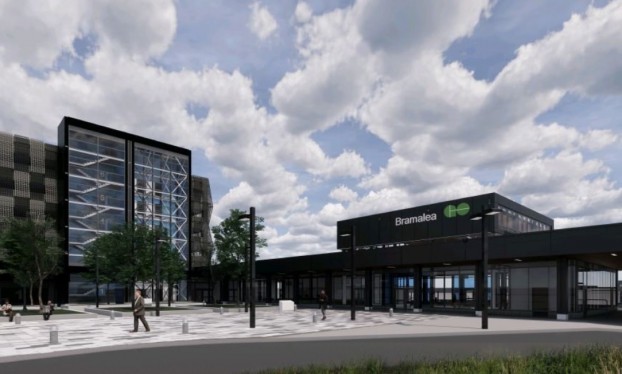 The announcement earlier this month that the Ontario PC government is eyeing sponsorship opportunities for Metrolinx's Go Stations was cause for much buzz across news and social media. But, at least one industry insider says flipping the script on this could prompt brands and advertisers to think outside the box.
Tony Chapman, founder and CEO of Tony Chapman Creations and the former CEO of Capital C, says the idea is to take the venture a step further, dreaming up immersive experiences that align brands with the surroundings, rather than just settling for static "advertising plastered on a building."
Imagine the Danforth GO stop sponsored by the Greece tourism board, he says, or Air Canada taking over Union Station where it connects to the UP Express. "If we unlock our imagination, there is so much we're capable of, but we tend to put ourselves in these negative silos," Chapman says.
The idea that branding GO stations could affect the GO brand itself doesn't worry Chapman either. The beacon of green that travellers look for is no longer as pertinent, he says, because stations are easily located with a smartphone, something most people now own. However, he says, the data those devices possess also concerns naysayers, who fear implications about the sale of data.
"Every beacon you've registered to is taking your data," Chapman says, and this effort is no different than what is already being tracked. Metrolinx, for its part, has said it will consult with Ontario's privacy commissioner before sharing any ridership data, which it says would be anonymized. But Chapman still says the idea of the data component can give riders "Big Brother" vibes.
Providing riders with free wi-fi, or developing and exporting advertising technologies trialled on the GO train runs, could be a multi-million dollar industry for Canada. Says Chapman: "The world is changing and we need to change with it. Take advantage of the technology of today."
Putting a positive spin on the effort – put forth as a source of non-tax revenue for the government – is hard, Chapman admits, because Premier Doug Ford is a polarizing figure. The opportunity to explain that this revenue could offset the many cuts his party has made is getting lost here because "he is so off message."
"You've got to get that mentality of government out of the equation," he says, "and not come in with your typical government RFP."