The real impact of changing third-party data policies
In light of Twitter's recent change to its data policies, experts weigh in on how brands can get smarter with their data.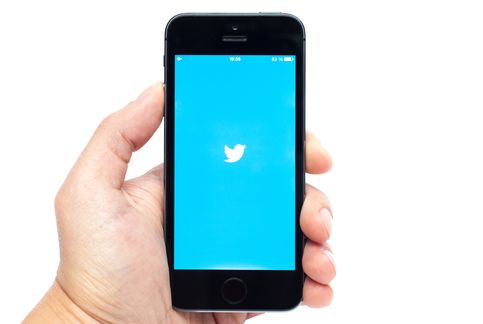 Twitter is the latest tech company to take steps toward shifting responsibility around third-party data, announcing last week it would no longer provide that resource to advertisers.
The decision, which the company said is not indicative of growing data privacy concerns for its users, follows a similar move by Facebook earlier this year to remove the option of third-party data providers on its ad platforms.
In a statement, Sarah Personette, VP of global client solutions at Twitter said the goal of the new policy is to simplify buying for advertisers, adding that many already use their own data to purchase ads on the platform. "We want to make sure we're creating and developing the best possible experience for every advertiser, agency and marketer utilizing the system," she said.
As part of the new policy, Twitter said it will also have to approve any data sources marketers bring to the platform.
Dilshan Kathriarachchi, chief technology officer at EQ Works, which specializes in data activation, is not surprised by Twitter's decision, and welcomes the change, particularly given changes such as the implementation of GDPR and the CPA. He says the change will force brands to be "more of a data player" but warns many may be unprepared because of their position as "consumers of that data and not necessarily the custodians of that data."
In many ways, there is already a blueprint available as companies like Adobe are becoming a tool that brands can leverage to build their own data sets to take to various platforms, he says. Other software includes open-source tools from companies like Apache.
However, with the recent transition companies like Google are making around users' control of cookies, brands have already had to figure out data solutions, he says, so the transition will likely be a smooth one. "This is a change of guard, so to speak."
Third-party data sources weren't the most accurate and incurred an additional cost to advertisers, says Fil Lourenco, VP of digital media at Havas, adding first-party data is actually easier to measure and optimize against. "Your own data is your most powerful data," he says. Lourenco agrees that for some brands, the new policy will be a challenge, particularly those who are behind when it comes to digitization and still rely on third-party for detailed data sets.
Changes to third-party data policies will require more heavy lifting on the part of advertisers, but the result for Twitter is that it will be better positioned as a more transparent partner, says Asif Din, director of digital brand strategy at Horizon Media.
"With fraud and compliance becoming bigger issues, maintaining control of how data is utilized is everyone's concern," he says, but advertisers will now have better opportunities to have better control over what inputs are used to target media.
Overall, shifting the responsibility back to advertisers is a proactive approach for Twitter, Kathriarachchi says, because social networks have compiled much more nuanced profiles on users. From a targeting perspective that is valuable, he explains, but if contested data should enter that ecosystem, it is easier for the company to link it and create a product leveraging data that should have never been there in the first place.
"That's the challenge," he says. "It's a very hard definition to say as a party so far away from the collection of that data to also go back and vet how that is collected."