CNE debuts at the top: Media Monitors
Ahead of this month's opening, the Canadian National Exhibition jumped more than 80 spots in Toronto while CTV and Dormez-vous continue to rule in Montreal.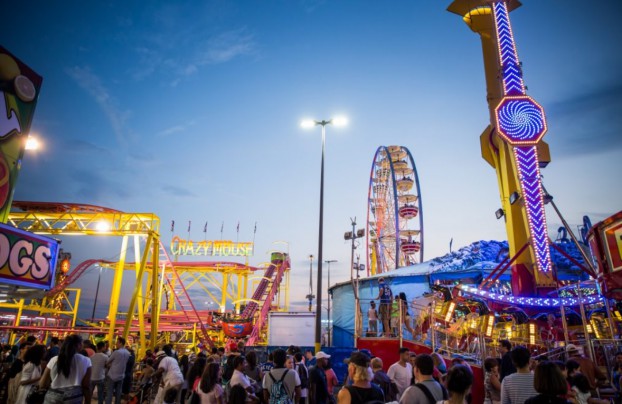 In the run up to the Canadian National Exhibition, which opens its gates Aug. 16 in Toronto, the event made a splash on the airwaves, according to Media Monitors for the week ending Aug. 11.
With 1,078 ad buys this week, the CNE found itself in the top spot, up from #89 the week previous. Sleep Country Canada shifted slightly to #2, from #1 last week with 772 ads and Ford F-150 stayed firm at #3 with 728 ads. The Ontario Lottery and Gaming Corporation, which has seen its share of views from the top in recent weeks, fell to #4 with just 666 buys as Wendy's fell from #4 to #5, purchasing 646 ad buys.
Financial institutions remained the top-buying category in Toronto despite appearing in fewer spots, down to 1,994 from 2,705 last week. The Asian auto factory upped its spend to land at #2 with 1,674 spots, up from 1,395 while lotteries slid into #3 with 1,556 spots, down from 1,711 the week previous. Amusements and events made their way to #4, no doubt bolstered by CNE hits, tripling their spend to 1,534 spots from just 529. QSRs rounded out the top-five with 1,520 spots, down from 1,665 the week previous.
CTV and Dormez-vous continue to chase one another's tail in Montreal where the broadcaster took #1 this week with 535 ad buys and the bedding retailer appearing in 442. Hyundai took #3, purchasing just 236 ad buys followed by Lucky Mobile with 207 and Belairdirect with 206.
Television and cable TV was the top-buying category with 779 spots, up slightly from 682 last week. In #2 bedding retailers and manufacturers appeared in 776 spots, down from 840 while restaurants and night clubs remained in third, accounting for 601 spots, down from 610. The Asian auto factory and the domestic auto factory rounded out the top-five with 591 and 580 spots, respectively.