Pathmatics brings its Facebook data to Canada
The social spending platform breaks down its estimates on what the biggest advertisers in Canada are spending on Facebook.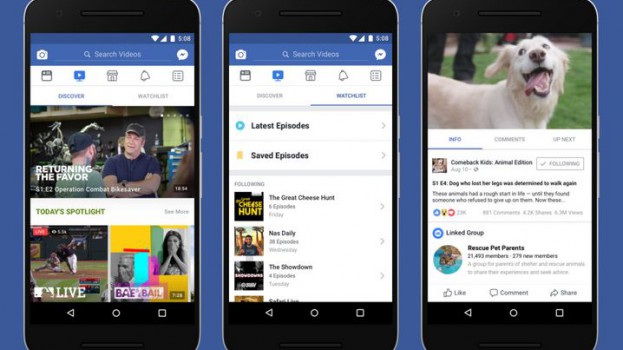 California-based Pathmatics, a digital intelligence platform which specializes in aggregating data on ad impressions, targeting and spend is expanding some of its capabilities into the Canadian market.
Starting today, Pathmatics' Facebook advertising data will include the Canadian market providing global brands and marketers with visiblity into Facebook ad creatives, impressions, spend and targeting across mobile and desktop in Canada as far back as Jan. 1, 2017. The ad spend data will come from the five largest metropolitan markets in Canada, as well as data insights for all Canadian provinces and territories.
Sarah Fleishman, marketing lead at Pathmatics, explains to MiC where the company saw a gap, particularly in Facebook. Its main purpose is to provide advertisers with insights into how much other companies, particularly their competitors, spent on the platform, and also provide them with attribution data such as what hashtags and targeting options fueled the buy.
"There are really no options, because Facebook is Facebook. There are, of course, many attribution forces, but you're getting data back through Facebook. Facebook is telling you, 'your ad cost this much, your ad got seen here.' But there's nothing to say that's true."
Pathmatics works with a mix of large agency and enterprise clients, although some brands work directly with it.
According to Pathmatics' Canadian data, companies including TD Bank Group, P&G, Loblaw and Telus have consistently allocated around half of their digital ad dollars to Facebook over the last two years.
TD Bank has spent CAD $12.3 million so far on the platform this year, according to the data; that's followed by SkipTheDishes ($10.9 million), GoodFood ($9.8 million), Loblaw ($9.1 million) and Telus ($8.5 million).
"Initially, we focused on the U.S. and a little bit of European data, because the U.S. is what we know and understand. But social media isn't just the U.S., it's all around with world. With so much money being put into social, we need to be in other markets."
While Fleishman says there are no immediate plans to create a Canadian office for Pathmatics, some of its account staff are dedicated specifically to Canadian accounts.