Can podcasts translate to the small screen?
CBC is hoping the podcast trend translates into TV viewing.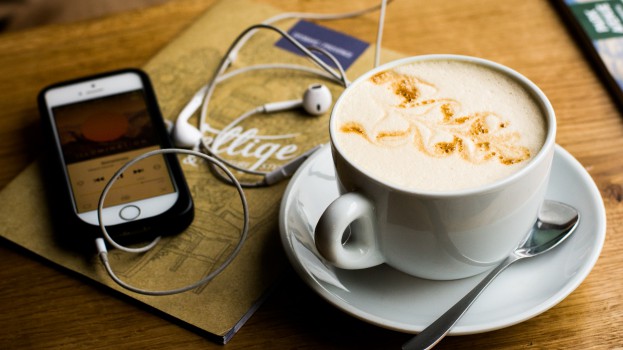 The numbers don't lie – the podcast market is booming. According to this year's Infinite Dial study, people of all age groups are listening to podcasts more than they were even a year ago, and currently 36% of Canadians listen to podcasts (up from 28% one year ago).
Now, CBC is hoping that growing enthusiasm will translate to the tube. The pubcaster has unveiled its first major play in the podcast adaptation space, inking TV development deals with a number of Canadian and U.S. prodcos for five original audio properties.
On the scripted side, First Generation Films is in development on a TV version of CBC's most-downloaded podcast, Someone Knows Something. The true crime podcast, which sees host David Ridgen examine unsolved cases of missing or murdered individuals, has been downloaded more than 100 million times, according to CBC data released last December. That data, sourced from SumoLogic, also said that 70% of CBC's original podcasts have charted in the U.S. and around the world.
As well, Sienna Films, which is also producing the upcoming CBC series The Trickster, will develop a scripted adaptation of Alone: A Love Story. The podcast, led by Michelle Parise, tackles subject matter that is frequently labelled as shameful or taboo.
CBC has also inked development deals to adapt a trio of podcasts as unscripted series. The first of those is the true-crime podcast Uncover: The Village, which Montreal prodco Noble Television is adapting as a docuseries. The podcast examines two waves of unsolved murders, separated by 40 years, in Toronto's Gay Village.
Meanwhile, the humorous self-improvement podcast Personal Best is being developed as an unscripted series by California-based 3Arts Entertainment. The audio property is described as one that "helps ordinary people work through the little things they'd never bring to a life coach and celebrates small ambitions, half-wins, and getting less bad at things." Last year Personal Best was named among Vulture and TIME Magazine's lists of best podcasts.
Tai Asks Why, a podcast that sees an exceptional 12-year-old boy interview everyone from his younger brother to NASA experts, is being developed as an unscripted series by L.A.'s Irwin Entertainment.
A number of other Canadian companies have been experimenting in the podcast-to-TV space for a number of years. Among them is eOne, which launched its own podcast network in 2017. As well, Bell Media last year commissioned a Crave original series, Much Studios Presents: Mike On Much, based on the Much Studios podcast Mike On Much. Corus Entertainment has a sales partnership with The Podcast Exchange (TPX).
Some podcast trends could translate well to TV – this year's Canadian Podcast Listener Study found that regular and scheduled listening of podcasts is up, with 18% of people now listening weekly (up from 15%). But the medium is also overwhelmingly mobile; according to the MTM, 60% of adult listeners tune in primarily via smartphone, making them more convenient to consume at work, on commuted and concurrent with other activities.
A version of this story appears in Playback.