Does Tumblr have a future for advertisers?
The micro-blogging platform was reportedly sold for under $10 million. But three buyers weigh in on how it could potentially prove its worth to advertisers.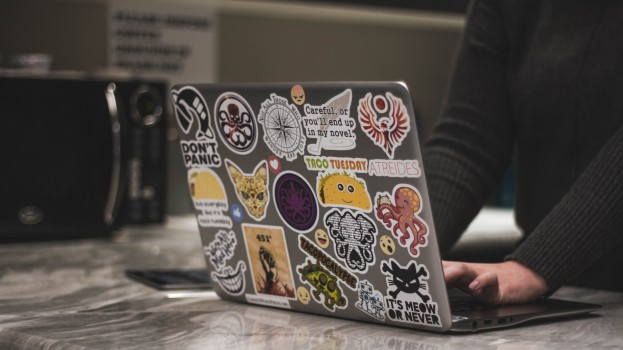 Content-sharing and "micro-blogging" platform Tumblr has been sold.
Although the transaction is still awaiting approval, WordPress parent company Automattic has announced that it will buy the platform from Verizon Media.
The troubled platform is known for several things – it's commonly associated with a mix of crude comedy, adult content, fandom culture, social justice content and art, is seen as a largely Millennial and Gen Z-oriented site and has had a notoriously hard time monetizing, despite numerous efforts to integrate advertising into the platform. It does, however, boast nearly half a billion blogs on the platform and integrates numerous things that do appeal to advertisers – videos, customizable blog templates and easy content creation methods.
Under new ownership, can Tumblr turn into a destination that generates as much passion for advertisers as it does from its user base? MiC experts weigh in on where the potential lies with Tumblr and what advertisers should be wary of.
Verizon has not disclosed the figures for the sale (which has still not yet been finalized), but reports citing inside sources put the price at under USD$10 million – a mere fraction of the $1.1 billion for which it was acquired by Yahoo six years ago.
That figure says it all, says Sean Dixon, managing director of marketing science at Omnicom Media Group. "I think the loss taken by Verizon tells us more about the potential of the platform than anything else. I don't think it's destined to be an advertising behemoth without some sort of change."
And although Tumblr is unique from more friend-focused platforms like Snapchat and Facebook, Dixon says there's still a lot of competition in the space Tumblr plays in, which he perceives to be more niche and community/interest based. Targeting options from Pinterest, for example, are much better, he says.
"Success will require some clear positioning and differentiation, and I believe the onus is on Tumblr [and] Automattic to demonstrate the incremental value it will provide over other buying options."
And, despite efforts Verizon took last year to ban adult content from the site, things haven't been perfect. "The efforts Tumblr took to change… may not have been enough to overcome buyers' trepidation." And, while the pornography concerns create pause for advertisers, it's a double-edged sword – Tumblr's efforts alone to eliminate adult content, whether or not they were successful, coincided with a major drop in traffic. Between last December and this past July, monthly average views went down by 140 million, or 26.9%.
Dixon says that with Automattic's history with WordPress, it might be smart to divert from advertising all together – as Automattic has never been a real player in the ad selling space. "Maybe there's an angle where they position it as a content hosting solution as they do with WordPress and advertising doesn't much enter into it."
PHD Canada managing director of marketing science Matt Devlin agrees that Verizon's will to take a loss says a lot about Tumblr's worth to advertisers, but sees a bit of potential in small segments.
"The biggest challenge this type of player faces is competing with the established platforms," he tells MiC. "There are a half dozen platforms that have dramatically larger audiences and have more established ad products. It's going to be a small segment of advertisers that feel that the Tumblr environment is worth the investment of time and dollars to learn and test."
But he says the platform could potentially carve out a niche space if it focuses more on "small publishers" than on direct relationships with advertisers.
Kevin Bishop, VP of performance at Reprise, shares his thoughts on how Tumblr could strike the balance:
"When you think about a social network, what comes first, the community or the advertiser value?" he says. He says that Yahoo, and subsequently Verizon, "risked alienating" the platform's users through its purging of unsafe elements, noting that the community is "what makes the platform potentially valuable for advertisers in the first place." And he noted that the community of Tumblr may naturally be less receptive to ads. "These close-knit communities are sometimes resistant or hostile to outside influence."
Nevertheless, he does think there is "a future version of Tumblr" that can balance the opposing forces. But the first step is to focus on the community before letting media opportunities grow organically. "Reprise would apply the same policies, procedures and technology to Tumblr… as other platforms."
He says it's most analogous to Reddit, which has offered advertising for a long time on what he calls a more "low-key" level. "But their priority is the health of their communities."