Quebec government pledges funding to Groupe Capitales Médias
After filing for bankruptcy, the Quebec media company has been granted another $5 million to avoid closure after a $10 million loan in 2017.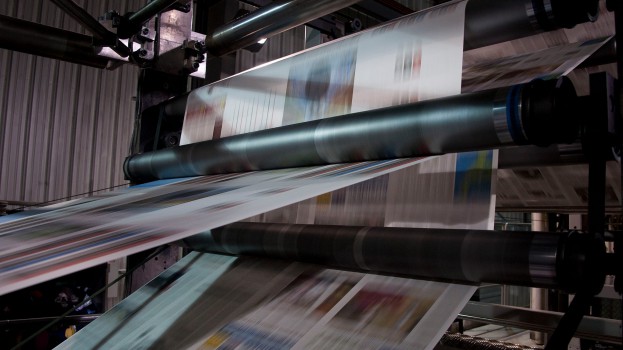 The government of Quebec has pledged $5 million in funding to help an ailing media company that has recently filed for bankruptcy, the second time in two years it has its offered support.
Groupe Capitales Médias filed for creditor protection Monday and faces an Aug. 26 closure. The Quebec French-language newspaper chain owns five brands including dailies Le Droit in Ottawa and Le Soleil in Quebec City.
At a Montreal press conference Monday, economy minister Pierre Fitzgibbon announced the government would provide a temporary loan of $5 million to save roughly 350 jobs. In 2017, the Quebec government, then under Liberal premier Phillipe Couillard, lent Groupe Capitales Médias $10 million to develop a digital strategy.
Reportedly, Quebecor has expressed interest in acquiring the six dailies, however some in the official opposition have voiced concerns about a concentration of the press.
Quebec's news industry has seen similar struggles to the rest of Canada. In early June, the province's oldest weekly newspaper, the Stansead Journal, announced that it would transition to a monthly paper, with former publisher Jean-Yves Durocher saying that in the small, U.S. border town, a print-based weekly "for a market this size with no community support is unfeasible." It still serves as the only major print news source for the town, located 67 kilometres south of Sherbrooke (which is served by one of Groupe Capitales' French-language papers, La Tribune).
In 2017, MC Media put nearly 100 community print papers, mostly in Quebec, up for sale. Most of the papers, upon their sale, were shuttered.
And, although it's boasted the success of its transition to digital, La Presse also announced plans to cut 40 positions from its workforce through a voluntary layoff program in late 2018.