QUB Radio gives listeners control of morning radio show
A new customizable function allows listeners to curate their own morning show content to download and listen to on their own terms.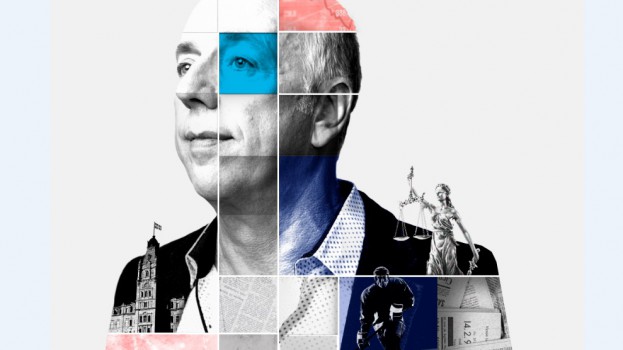 QUB radio, the Quebec digital radio platform launched in late 2018, is putting a twist on the morning show format, giving listeners the news in a more personalized way.
Launched this week, Dutrizac sur mesure allows listeners to customize their content, essentially putting them in the programmer seat, to select and rank segments, building their own radio show just like a playlist.
"That's what people do with music," Mathieu Turbide, VP of digital content at QUB tells MiC. "Music and talk radio can be consumed the same way I think." Turbide, who does not consider himself a "morning person" initially thought of the idea as a late riser who found he had missed much of QUB's live morning show by the time he was tuning in.
"We took the playlist function in our app and customized it in our front homepage to make it easy for people to classify and download and play their talk radio playlist," he explains. Veteran Quebec journalists Félix Séguin, Caroline St-Hilaire, Mario Dumont, Rémi Nadeau, Anaïs Guertin-Lacroix and Alexandre Dubé produce segments on everything a typical morning show covers: sports, weather, entertainment, current events.
Traditional media in all its forms has been shaken by the transformation of digital, which has completely changed the way content is consumed, Turbide explains, and the goal now is to find ways to adapt. Twenty years ago, he says people were at the mercy of executives who decided what would be of interest, but times have changed. "People want to choose and control what they're consuming," he says, adding QUB has a loyal audience who listens live, but growth is more significant in on-demand.
For people who only have a short window of time in the morning to tune in, there can be a lot of repetition in traditional morning radio. Curating your own content makes for efficient listening, Turbide says.
Ad-supported "for now," Turbide says QUB tracks listener habits with the goal of moving to a subscription model down the road and perhaps producing exclusive content. As the ad model increasingly shifts toward programmatic, the challenge remains garnering impressions. "We're building the technology, then we're building the content to be interesting and we're also building the audience," he says.
Innovation isn't easy; Turbide recognizes the challenge with Dutrizac sur mesure will be shifting listener habits. But, he says, that's the point. "We have to be innovative. It's not going to be easy, but we at least have to try to make our content [available] in the way people want to consume it," he says. "That's what I think this show is all about."