Influencers may be more effective for D2C brands than traditional
Brands like Hello Fresh and Audible grew their reputations online. But can they rely on influencers only?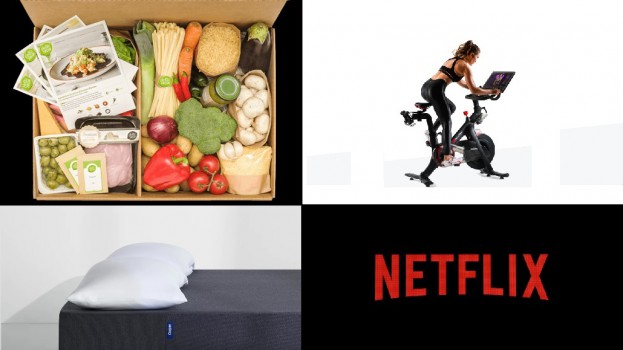 Do influencer campaigns really have that much influence over what people purchase?
Some studies have indicated that the influence of influencers is actually relatively low – a recent study by Amplify Solutions found that even among the social media-loving Gen Z, only 17% of the cohort have their purchasing decisions affected by influencers.
But a new study by the Interactive Advertising Bureau (IAB) found that it might be the category – not the generation – that makes a difference.
The study, which surveyed more than 3,000 North American consumers, found that people view D2C brands – and their marketing strategies – differently from traditional brands. In particular, the role of influencers is regarded with stark contrast between the two categories.
Notably, less than 20% of the people surveyed who are primarily traditional brand shoppers agree with the statement: "I expect brands to partner with at least one celebrity/influencer." More than twice as many respondents (42%) who identified as direct-to-consumer (D2C) shoppers felt that way.
While D2C brands have notably started to lean more heavily into traditional media buys such as television and out-of-home (OOH), many of the most recognizable brands – like meal-kit services Hello Fresh and Blue Apron, investment app Robin Hood and audio-book service Audible made their way into consumers' minds through partnerships with YouTubers, podcasters and bloggers.
They're also more likely to be receptive. Of the D2C shoppers, 41% say a celebrity or influencer is likely to make them interested in a brand, compared to 15% from the other group. Additionally, 38% of D2C shoppers say a celebrity or influencer is likely to impact the way they feel about a brand, compared to 13%.
Other key takeaways from the July survey include that the Facebook family of apps (Facebook, Instagram, Messenger and WhatsApp) is the top platform for sharing brand attitudes, especially among older and traditional brand shoppers.
And, although many made their entryway into the market through influencer partnerships, the IAB found that the disruptor brands that boasted the most consumer loyalty and lifetime value were the ones that used cross-channel integrated campaign strategies. Influencers had the highest impact during the initial purchase consideration stage and less so at the lower funnel.