Win over stressed-out holiday shoppers with convenience
Contobox's shoppable ads can make every step of the purchase process easier.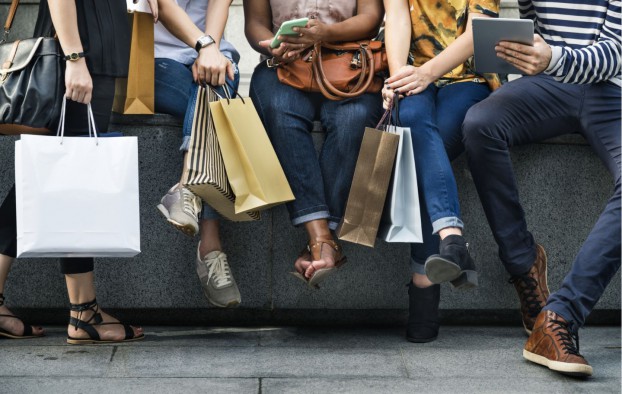 Consumers are shopping online more than ever, and we're seeing that reflected during key buying periods like the holidays. Worldwide more than 40 % of consumers prefer to do their holiday shopping online. To stand out in the digital space, retailers need to provide potential customers with better products, more personal offers, and a seamless shopping experience. During high-stress times like the holidays, offering convenience should be an even bigger priority.
People shop online for lots of reasons, but the main driver is convenience—and that's an even bigger factor for stressed-out holiday shoppers. The good news is that retailers don't need to overhaul their ecommerce set-up to accomplish this. Contobox's new shoppable ad units not only make shopping easier for consumers by reducing steps on the path to purchase, they also provide advertisers with insights into consumer shopping habits.
Users can explore products within the actual ad unit and then click the add-to-cart button to send products directly to their cart from their mobile, desktop and tablet devices. For brands that don't necessarily focus on their own eComm sites, they can take advantage of this feature through third-party sites like Amazon.
According to research by Deloitte, 89% of Canadians base their retail selection on the quality of the digital experience. Andrew Bester, director of Enterprise Sales and Business Development at Contobox, says, "Making it easy for consumers to discover your brand and browse products with fewer clicks to purchase is key for a great digital experience."
He sees shoppable creative as an essential new addition to any brand's Black Friday/Cyber Monday and Holiday strategy. "These ad units are like an extension of a retailer's website, bringing the offering directly to consumers and reducing the number of clicks to purchase. Based on the campaign data we've collected so far, consumers are four-to-five times more likely to begin shopping in an ad unit than to click through to a brand's website. This has led to a 33% increase in user interactions and a 21% increase in time spent."
Contobox began testing the shoppable ad units at the beginning of 2019 and since then major US and Canadian brands have used the technology including Disney, Nestlé, L'Oréal and Hallmark.
Brands can take advantage of the add-to-cart feature in one of two ways. The first is the complete eComm experience where shoppers can add multiple products to their cart from within the ad. This works well for fashion retailers where customers could potentially be buying numerous items of clothing in one purchase. With the second option, the add-to-cart feature brings consumers directly to the retailer's site to complete the purchase. This option is a good one for big box products such as beds where shoppers are less likely to add multiple items to their cart.
Shoppable click-to-site-cart by Contobox and Viant for Levi's.

Petar Bozinovski, president of Contobox, says the shoppable units also offer the ability to develop advanced retargeting strategies based on interest and intent. "Our platform uses a number of data signals paired with machine learning and algorithmic segmentation to identify and rank user interest in specific products, features, and pricing. Advertisers can then rule out people who aren't engaged or have accidentally clicked on their ads so they don't waste money and resources retargeting them."
In addition, Bozinovski says advertisers that build digital campaigns with Contobox, can use any open-market third-party data or first-party data to target consumers. Once clients work with Contobox to build interactive ad units that give their audience multiple ways to interact, even more data can be captured and combined with first-party online and offline data based on the user's website visits and previous purchases.
Contobox also offers shoppable video ads with add-to-cart functionality and is actively looking for first-to-market partners interested in innovating in this space.
Another retail friendly solution is their new Virtual Wallet feature that lets users save promos and coupons to their mobile wallets directly from a brand's ad unit. Once users have added the offer to their mobile wallet, retailers can take advantage of location-based notifications to drive them in-store. This effectively closes the loop between online ad exposure and in-store purchase for multi-channel shoppers.
Bester cites a Harvard Business School study that demonstrated increasing customer retention rates by 5% could increase profits from 25% to 95%. "Retargeting existing customers with easy-to-redeem special in-store offers is particularly beneficial the week after Christmas. People are already in stores returning gifts or expecting to find deals, and their wallets are typically stuffed with gift cards. This makes it the perfect time to re-engage those one-time buyers and turn them into repeat customers."