Pursuing greater optimization, Narcity goes mobile
The millennial-targeted media company wants to make the most of its 12 million monthly visitors.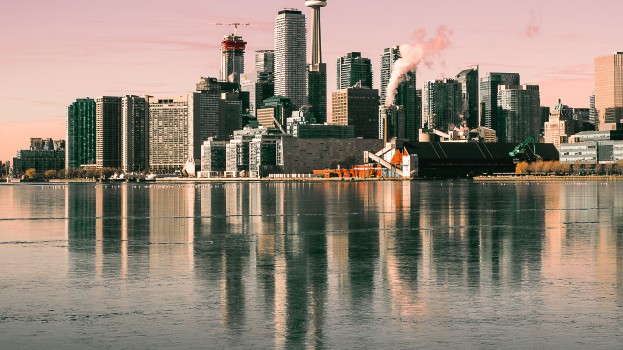 For the last three years, creating a mobile app version of Narcity has been "a challenge."
Chuck Lapointe, CEO of Narcity Media, tells MiC there had been several versions of the app in the past that had been tested, but the new app released this week feels like the true, ultimate version, he says.
It's "nothing new or crazy," but that's the point, he says. "It's essentially our site in a [form that is] native to iOS and Android. We changed our technology for our side in April of this year, with a custom CMS, which allowed us to build our app in a much more efficient way."
In the six years since it has launched, Narcity has experienced strong growth. Currently, the Narcity.com domain reaches about 12 million unique visitors per month. It creates localized content for markets such as Toronto, Montreal and Vancouver, although it is expanding into mid-sized markets such as Hamilton and Laval, and more recently, the U.S.
Business is healthy, says Lapointe, with revenues growing between 30% and 40% year-over-year, enabling the team to expand go 38 full-timers – a far cry from the two partners it started with in 2013.
While its newer U.S. operations are focused on building audience, Narcity in Canada is focused on optimizing revenue by driving more business and engagement from its current, loyal audience. That's where the mobile app comes in.
"For a while now it's been our goal to monetize our hardcore fans and readers in different ways. We're super active on Facebook and Instagram, but of course we're dealing with pretty much all of the major roadblocks that everyone is facing."
Several times in the past few years, Facebook has changed its algorithms to further bury outbound links, which has affected numerous publishers. "We're trying to reach out readers directly more, and not having to rely on Facebook and Google News. It's been a big focus to build an app that will not only allow our loyal users to read articles, but to connect to their city. There's an article reader, in which they can favourite pages, search by city, set up notifications to alert them to new content, and then we can also explore things like quizzes and other activations."
Ad opportunities won't be too different from the mobile web version – yet. Branded content and programmatic still play a big part in Narcity's monetization strategy, but Lapointe sees it as an opportunity to explore further strategies. "Once we can understand what the user behaviour on the app is, we can incorporate this for brands better – we can look at targeting based off behaviour, or different user groups."