Clarins uses new tech to relaunch an old favourite
The French luxury skincare brand used a campaign that combines OOH with geofencing in a prime market.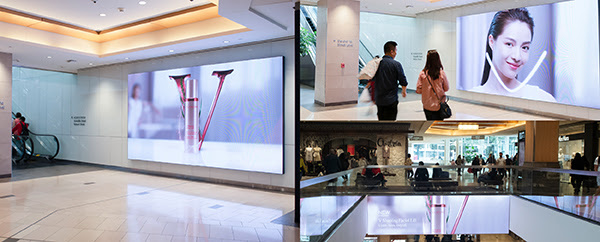 To (re)launch a staple product with a new ingredient, Clarins Canada has turned to full-service agency Camden to roll out the media campaign for the V Shaping Facial Lift serum.
The French luxury skincare, cosmetics and perfume company previously worked with Camden last fall, promoting a different product, the Double Serum. Both are gaining ground with a Asian-Canadian clientele, says Camille Poulin, media and client services director for Camden, so the campaign – the first time Clarins has combined out-of-home and digital in Canada – was directed at that demo.
"Beauty consumers are very loyal to the product they've been using," Poulin explains. "Obviously we wanted to tell clients we've upgraded the formula, but also reach out to new customers."
Targeted at Asian women aged 25-plus with a large disposable income, Poulin says the campaign was unique to the product, focusing on Vancouver, a market where there is a larger Asian demographic, and zeroing in on locations where the original formula would sell best.
The results using out-of-home digital signage with geo-fencing at CF Pacific Centre in Vancouver exceeded expectations, according to Poulin.
Consumers exposed to digital posters spent 50% longer interacting with mobile banners making the serum the second top-selling product for the brand's online store and improving relationships with retail partners like Sephora, Shoppers Drug Mart and The Bay. "We always need to drive foot traffic into their stores as well," she says.
Online, a contest promoted through Facebook and YouTube enhanced the brand's CRM.