Groupe Capitales eyes co-op model as Quebec focuses on print news
Although the Government of Quebec has pledged $5 million to help the company is now turning to readers for support.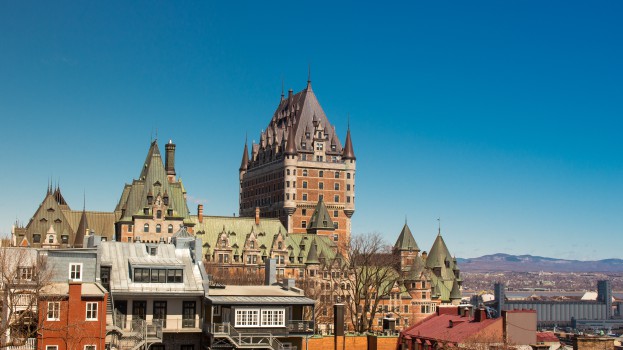 This week, Quebec's National Assembly has seen ongoing testimony about the future of print media in the province. The provincial commission was set up by the government one week after Groupe Capitales Medias (GCM) filed for creditor protection.
Although the Government of Quebec pledged $5 million to support the struggling media company, GCM is now calling for voluntary contributions to assist in a digital transformation.
The call went out on the company's website late on August 28, following union approval for the launch of a cooperative takeover project run by employees from GCM's six daily newspapers (Le soleil à Québec, La tribune à Sherbrooke, Le nouvellise à Trois-Rivières, Le quotidien a Saugenay/Lac Saint-Jean, Le droit à Gatineau/Ottawa and La voix de l'est à Granby).
"All the money [readers] give will be used to finance the maintenance of quality information," the statement (translated from French) read. "Our digital platforms will remain free for now. But your contribution will allow us to accelerate our transformation, which is vital for our future."
GCM was among the media companies presenting at the commission, along with Metro media, Neomedia, Le devoir and others. Mayors from Quebec communities such as Sherbrooke, Saguenay and Trois-Rivières also testified about the impact of the dwindling local news presence in these smaller communities.
Proposals expressed at the commission included a 25% refundable tax credit on payroll for daily and weekly news media, elimination of a recycling tax on newspapers, taxing of foreign digital media companies (such as Google and Facebook) or, some have proposed, taxing the Canadian ad revenue taken in by those companies.
This is not the first time such a change has been proposed in Canada. Numerous working groups, including the Senate Committee on Transport and Communications, have recommended the government study and potentially alter section 19 of Canada's Income Tax Act. The section currently applies to cross-border print and television ad buys, rendering U.S. ad buys on those properties ineligible for tax deductions. Currently, that does not apply to digital ad buys. Proponents believe applying this would provide incentive for advertisers to buy on Canadian-owned digital properties. However, even amidst its various proposals to protect Canadian journalism, the federal government has yet to commit to any alterations to section 19.