Bell adds Crave to its TIFF marketing mix
With the doc Once We Were Brothers premiering, the vertically integrated company is sprinkling the festival with nods to its SVOD.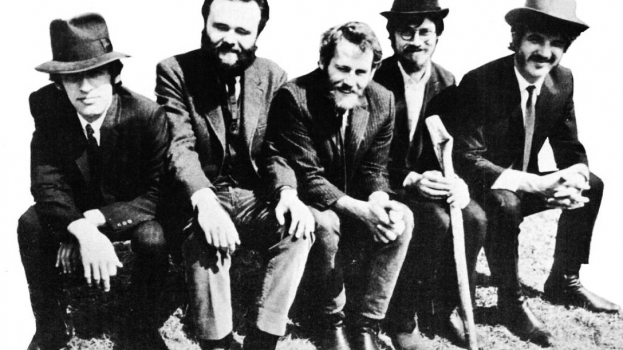 Amidst all the new brands filtering in and out of the Toronto International Film Festival (TIFF), one Canadian partnership is ringing in its silver anniversary.
Bell Canada has been a TIFF partner for 25 years now, and the vertically integrated company has used TIFF to showcase an array of services, products and media properties, from high-speed wireless internet to phone plans.
This year, for the first time, TIFF's lead sponsor is bringing Bell Media's SVOD, Crave, into the mix.
In the throes of the street festival there will be three unique chairs that are well-known to the right TV and movie fans. The chairs, designed for photographing and social sharing, will be modeled after scenes from Crave original Letterkenny, along with a double-decker Lego couch from The Lego Movie, which Crave carries, and a true-to-prototype chair from Star Trek: Discovery.
This isn't the first time Bell has promoted Crave with the help of an iconic chair.
"We showcased the Game of Thrones throne at the Crave Hotel, and it was incredibly successful," says Devorah Lithwick, SVP of brand with Bell. "We ended up bringing it back, leveraging it at a few malls and partner locations." She tells MiC that the enthusiasm for the highly Instagrammable activation was what led Bell to bring the three Crave property chairs to TIFF.
Crave is hot off a rebrand last fall. Timed with the introduction of its HBO add-on tier (which led to some Game of Thrones-related success), Crave traded in its former tangerine orange branding for sleek blue and dropped the "TV" from its former moniker. Media spend has been higher for the brand, with mass campaigns such as its TV and digital "Big Moments" campaign running to capture the attention of Canadian TV junkies, and it's upped its email marketing efforts.
But marketing Crave at TIFF is about more than just the rebrand. This year marks the first year Crave programming will premiere at the festival. Once We Were Brothers, an original documentary from Crave about Robbie Robertson and The Band (pictured), is premiering on Sept. 5, the opening night of the festival. "It's a perfect opportunity to showcase the movie and the brand here in Canada, with it being available on Crave."
Two other co-productions from Bell Media will also debut during the festival.
There will be other classic Bell activations, such as the long-running Fan Deck, which allows members of the public to sit and get front-line views of celebrities exiting their cars. There will also be social content from Bell, an etalk presence and chances to win free tickets, or jump to the front of lines. And Bell video creative, designed this year by Leo Burnett, will light up the big screen before showings.