Patrick Jutras moves to Quebecor
Jutras will head up a newly-designed business structure as the company looks to position itself as a destination for omnichannel planning.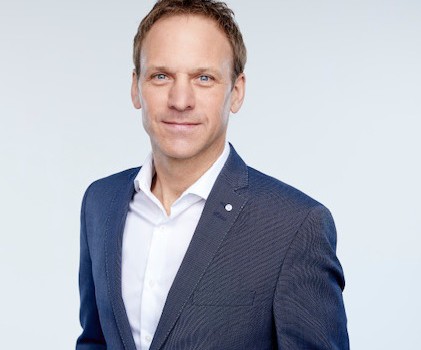 Quebecor has a new SVP and chief advertising officer: Patrick Jutras, whose 15 years of developing and scaling cross-platform sales includes ad op leadership at La Presse.
As the media company continues to implement a new business structure, an initiative that began in February, Jutras tells MiC the new model breaks down into two separate units: one creative, the other digital and data expertise. "It's a completely new vision," he says, and one that is more cohesive as digitization has blurred the once hard lines between channels. "All of our account reps are now accountable for the [entirety] of our platforms."
Jutras moved over from a role at Videotron, the telco owned by Quebecor, where he spent a few months after leaving La Presse. His career also spans stints at Bell Media, RDS and Labatt.
Uniting creative, business intelligence and digital platforms under the same leadership entails getting teams who used to work in silos – TV reps, print reps, etc. – up to speed. On top of television, print and digital, Quebecor's inventory includes also 22,000 faces across the province. "To fully absorb and understand the vast offering we have, it takes time," Jutras says. "My role in the short term will clearly be to reinforce this approach."
Ultimately, Quebecor's long term objective is to become "the ultimate destination for omnichannel planning," says Jutras. Recently, Quebecor expressed interest in purchasing the struggling Groupe Capitales Médias newspapers after the company filed for creditor protection last month.
"We're really close to Quebec's population and it's something unique that I think you don't see elsewhere," he explains. Through its platforms, Quebecor reaches more than 95% of the population, he adds, so it is highly engaged in the community, capable of "delivering advertising efficiencies."