SpongeTowels, Del Monte help launch a show from the ground up
Both brands are doing their first major focus on South Asian communities with an unscripted integration.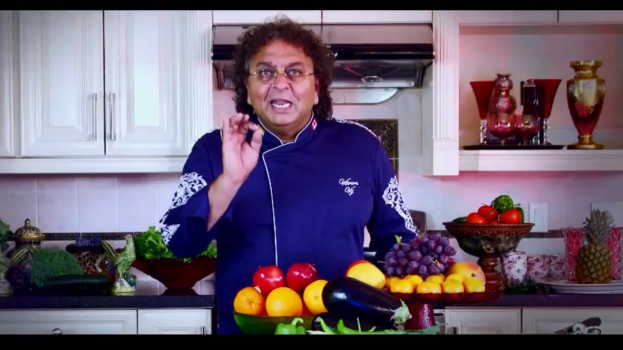 There's a new reality show in Canada, one targeted toward the country's growing South Asian population.
Canada De SuperChef stars one of Canada's most prolific chefs of South Asian descent: former Dragon's Den star and Vancouver restaurateur Vikram Vij. The 13-episode series premieres Sept. 6 and features Vij travelling to the homes of different Greater Toronto Area (GTA) residents of South Asian heritage and then getting to know their styles in the kitchen, before crowning one of the amateur chefs the "SuperChef of Canada." It's based on a popular format from India.
The series airs on South Asian specialty network PTC Punjabi.
SpongeTowels and Del Monte will serve as presenting sponsors. Bobby Sahni, partner and co-founder of Ethnicity Matters, the multicultural marketing agency that secured the integration, tells MiC the deal was brokered slightly differently than other in-show integrations. Rather than the network pitching the show to potential brand sponsors, the agency was approached first, hoping that it could sign on relevant launch partners.
"This is probably the first time we've seen one of the ethnic media outlets work in collaboration with a multicultural agency and brands to build a property from the ground up," says Sahni. "It's literally killing multiple birds with one stone. For PTC, it was about creating compelling content that is localized to the Canadian audience, with brands that they could relate to and would resonate with that audience. For us as an agency, we were looking for opportunities that go beyond spot-buying and deliver more long-term opportunities and more integration. And the brands, of course, are looking for deeper engagement with their audience."
PTC Punjabi is a subscription service which Sahni says is well-known in the Canadian South Asian community because of its twice-daily broadcast of live prayers from India's Golden Temple. But primetime is all about episodic reality TV programming, ultimately the network jumped on the SuperChef format because of the unifying passion point of food.
Both brands are integrated into Vij's kitchen work. In the case of Kruger Products brand SpongeTowels, it has been engaged in a multicultural strategy for five years now, but Sahni says this is its first true focus on South Asian audiences – having previously put most of its multicultural efforts into Chinese consumers. For Del Monte, its strategy has focused more on retail-level engagement, such as Lunar New Year shopper marketing programs that Sahni describes as "more mass and mainstream."
For both of the advertisers, Sahni says it's their first time diving deep into South Asian strategies.