Why the Turkey Farmers are taking to the airwaves
In order to get ahead of changing consumer trends, the Turkey Farmers are going for mass reach as part of a five-year strategy.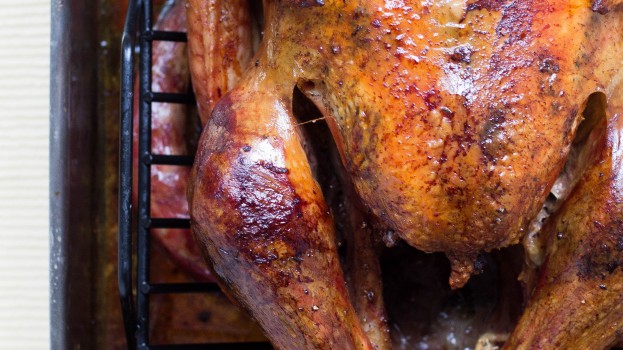 There might be some parallels between the consumption of turkey and the consumption of TV.
It's not that the rate of consumption has decreased drastically, says Phil Boyd, executive director of the Turkey Farmers of Canada. It's just that people's lifestyles have changed – as have their expectations and priorities. While people still make time for TV (Boyd says the Turkey Farmers' core target of primary meal planners and women ages 25-to-54 still watch upward of 20 hours of TV per week), they now value convenience and choice, such as the option to binge-watch on an OTT service or catch up on an episode later through DVR.
The turkey industry, like the TV industry, still captures a large audience but is trying to change with the ever-changing times.
"The per capita consumption of turkey has been so stable," he tells MiC. "It's been 4.3 kilograms per person per year for a number of years."
But various intersecting factors have prompted the Turkey Farmers of Canada to launch a new national campaign – its first in 15 years – in order to get proactive and emphasize the different ways turkey can be consumed.
"We've gotten a change in the demographic of Canadian population in terms of smaller households, different traditions in the marketplace in terms of people's background or ethnicity. And the pace of life has picked up. People want things that are easy, versatile, quick. Some of our challenges are, we've had this mindset of 'a turkey is only a whole bird,' something you cook two or three times a year at holidays."
Phase one, an OOH launch in major urban areas trying to catch people en route to grocery purchases and meal prep time, concluded in August. Now the Turkey Farmers are taking to TV.
The six-week effort will see English and French creative deployed across conventional and specialty stations as well as online and VOD, with support from social media programming. Boyd says the genres and time slots are deliberately more general in order to catch those primary meal planners.
"TV is extensive," he says. "It's quite economical in that sense." He adds that fall was the right time to do it for a few reasons. "It does fit with the whole 'back to school' and 'back to routine' theme. It's also well in front of our season for Thanksgiving and holiday meal planning."
AOR Zeno Group led the creative and PR for the campaign, while the buy was brokered by True Media.
Boyd says that while he hasn't seen detailed results on lift and sales from the first stage of the campaign yet, there has been a noteworthy increase in social media and online activity for the Turkey Farmers' properties – and he adds that the early data presented to him indicates that it's been "well received" on a personal level. But he also stresses that it's all part of a long game.
The overall campaign is part of a five-year commitment by the Turkey Farmers of Canada to engage in more paid media and promotional activities in order to stay relevant amidst an ever-changing protein consuming market. "It's part of sustained commitment to lift our marketplace," says Boyd. "We're not going to change consumer purchase patterns overnight. This has to be an ongoing effort."