Cossette Media adds VP of analytics
Vision7 Media president Joseph Leon says as data practices become more nuances, new expertise is needed.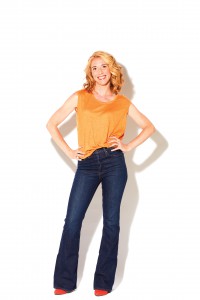 Data, analytics and insights aren't synonyms.
That's something Joseph Leon, president of Vision7 Media, stresses to MiC. Leon was addressing the importance – and the nuances – of the role new hire Kristin Wozniak is filling.
Wozniak was hired by Vision7 agency Cossette Media from GroupM's Wavemaker. She will serve as VP of analytics and insights, leading Cossette Media's analytics and insight group in strategy development, performance analytics and attribution, as well as working with clients to refine and evolve their own data strategies.
But within data strategies lie deep layers of understanding, says Leon, and in a world increasingly obsessed with data, one needs to look beyond numbers.
"In an industry that very often lumps things like data, analytics and technology together, we have to understand the nuance between those – analytics, insights, the modeling and data side, the tech and tracking pieces," he says. "For us, this role was about pivoting out more to investing very heavily in the insight, not just the data, which is a mistake I think the industry tends to make. We have leaders in each of our analytics areas."
Leon says there's a huge difference between raw data and the insight, which aligns more with outcome. As such, he says, Cossette wanted to hire someone who didn't just have analytics experience, but had "a human-led perspective to balance against the technical expertise… Not a lot of people have the human-led approach as well as an understanding of attribution modeling."
While Cossette Media isn't treating the role as a net new, it is the result of a realigning of its analytics and insights structure.
Wozniak will also play a key role within other current Vision7 Media agencies (soon to be known as Blue Impact, the result of a spin-off of some of parent co Blue Focus' properties). Leon says she will work closely with research group Impact and martech consultancy Magnet. "She'll be playing a very active role in Impact in terms of the evolution of its solutions and products, and she'll also be working with Magnet on leveraging their data and engineering and their growing AI capabilities."
Prior to Wavemaker, Wozniak worked with the CBC where she developed content plans and communication tactics for close to a decade.