The Amazing Race Canada continues its reign: Numeris
Hitting its stride four episodes in, BH90210 maintains its draw while America's Got Talent resonates with Montreal audiences.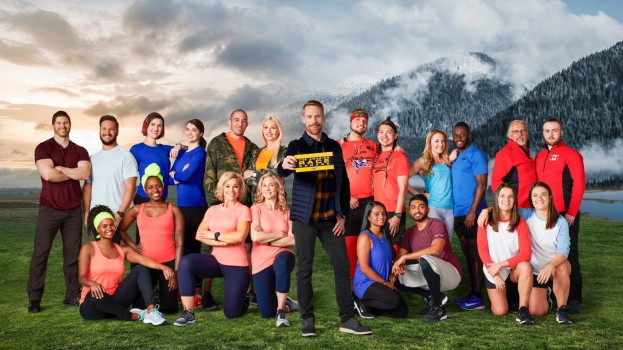 With just one episode left in its seventh season, The Amazing Race Canada continued to draw the most viewers across the country averaging 2.1 million on the Numeris charts for the week ending Aug. 25, as America's Got Talent lagged behind in the #2 spot with an AMA of 1.34 million.  
Now four episodes into its new season, reboot BH90210 managed to stay in the top-five in most markets with a nationwide AMA of 1.27 million viewers and Masterchef reappeared near the top of the charts this week pulling in an average of 1.208 million viewers during this, its tenth season.
La poule aux oeufs d'or, now airing in a new time slot on Thursdays, made its way back to the top of the Quebec chart with an AMA of 887,000 viewers, while Du talent à revendre, the translated version of AGT drew an AMA of 571,000.
Canada (Anglophone)
1. The Amazing Race Canada on CTV Tuesday at 9 p.m.: 2.1 million viewers
2. America's Got Talent on Citytv Tuesday at 8 p.m.: 1.34 million viewers
3. BH90210 on Global Wednesday at 9 p.m.: 1.27 million viewers
4. America's Got Talent on Citytv Wednesday at 8 p.m.: 1.214 million viewers
5. Masterchef on CTV Wednesday at 8 p.m.: 1.208 million viewers
Quebec (Francophone)
1. La poule aux oeufs d'or on TVA Thursday at 7:30 p.m.: 887,000 viewers
2. Refuge animal on TVA Monday at 7 p.m.: 594,000 viewers
3. C'iné-extra on TVA Sunday at 6:30 p.m.: 589,000 viewers
4. Les beaux malaises on TVA Tuesday at 8 p.m.: 572,000 viewers
5. Du talent à revendre on TVA Friday at 7 p.m.: 571,000 viewers
Montreal (Anglophone)
1. The Amazing Race Canada on CTV Tuesday at 9 p.m.: 61,000 viewers
2. America's Got Talent on Citytv Tuesday at 8 p.m.: 57,000 viewers
3. America's Got Talent on Citytv Wednesday at 8 p.m.: 56,000 viewers
4. BH90210 on Global Wednesday at 9 p.m.: 46,000 viewers
5. Coronation Street on CBC Monday at 7 p.m.: 42.000 viewers
Toronto/Hamilton
1. America's Got Talent on Citytv Tuesday at 8 p.m.: 339,000 viewers
2. The Amazing Race Canada on CTV Tuesday at 9 p.m.: 320,000 viewers
3. BH90210 on Global Wednesday at 9 p.m.: 295,000 viewers
4. Masterchef on CTV Wednesday at 8 p.m.: 294,000 viewers
5. America's Got Talent on Citytv Wednesday at 8 p.m.: 276,000 viewers
Edmonton
1. The Amazing Race Canada on CTV Tuesday at 8 p.m.: 109,000 viewers
2. America's Got Talent on Citytv Wednesday at 9 p.m.: 75,000 viewers
3. America's Got Talent on Citytv Tuesday at 9 p.m.: 69,000 viewers
4. Big Brother on Global Sunday at 9 p.m.: 65,000 viewers
5. Instinct on Global Sunday at 10 p.m.: 52,000 viewers

Calgary
1. The Amazing Race Canada on CTV Tuesday at 8 p.m.: 80,000 viewers
2. Instinct on Global Sunday at 10 p.m.: 77,000 viewers
3. America's Got Talent on Citytv Tuesday at 9 p.m.: 64,000 viewers
4. BH90210 on Global Wednesday at 10 p.m.: 50,000 viewers
5. America's Got Talent on Citytv Wednesday at 9 p.m.: 49,000 viewers
Vancouver/Victoria
1. America's Got Talent on Citytv Tuesday at 8 p.m.: 152,000 viewers
2. Instinct on Global Sunday at 9 p.m.: 139,000 viewers
3. America's Got Talent on Citytv Wednesday at 8 p.m.: 137,000 viewers
4. Big Brother on Global Sunday at 8 p.m.: 121,000 viewers
5. The Amazing Race Canada on CTV Tuesday at 9 p.m.: 95,000 viewers