The Amazing Race Canada takes it: Numeris
In Edmonton and Calgary CFL action draws viewers, but nationally reality TV takes the top-five.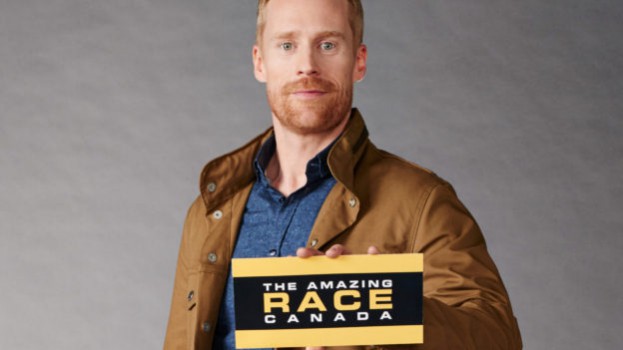 With the season finale around the corner, The Amazing Race Canada drew an AMA of 2 million viewers, giving the reality series another week at the top of the Numeris charts, for the period ending Sept. 1.
In fact, reality TV took over the top-five nationally with a double dose of Big Brother, the Tuesday night broadcast of America's Got Talent and Masterchef; each with an AMA of more than 1 million viewers.
BH90210 all but fell from the top of the charts except in the Toronto/Hamilton market and, for the first time this summer, CFL action drew sizable audiences in Edmonton (58,000) and Calgary (53,000) when the Blue Bombers took on the Roughriders.
Home renovation show Les rénos d'hugo was the most-watched single-night broadcast in the Quebec market drawing an AMA of nearly 700,000 viewers and Fos du bbq made its debut with 618,000 viewers.
Canada (Anglophone)
1. The Amazing Race Canada on CTV Tuesday at 9 p.m.: 2 million viewers
2. Big Brother on Global Wednesday at 8 p.m.: 1.22 million viewers
3. Big Brother on Global Thursday at 9 p.m.: 1.18 million viewers
4. America's Got Talent on Citytv Tuesday at 8 p.m.: 1.15 million viewers
5. Masterchef on CTV Wednesday at 8 p.m.: 1.14 million viewers
Quebec (Francophone)
1. Les rénos d'hugo on TVA Wednesday at 7 p.m.: 696,000 viewers
2. Viens-tu faire un tour? on SRC Sunday at 8 p.m.: 683,000 viewers
3. La poule aux oeufs d'or on TVA Thursday at 7:30 p.m.: 634,000 viewers
4. Fos du bbq on TVA Monday at 7:30 p.m.: 618,000 viewers
5. Refuge animal on TVA Monday at 7 p.m.: 602,000 viewers
Montreal (Anglophone)
1. America's Got Talent on Citytv Tuesday at 8 p.m.: 65,000 viewers
2. America's Got Talent on Citytv Wednesday at 8 p.m.: 55,000 viewers
3T. America Ninja Warrior on CTV Monday at 8 p.m.: 43,000 viewers
3T. The Amazing Race Canada on CTV Tuesday at 9 p.m.: 43,000 viewers
4. Young Sheldon on CTV Thursday at 8:31 p.m.: 39.000 viewers
Toronto/Hamilton
1. The Amazing Race Canada on CTV Tuesday at 9 p.m.: 366,000 viewers
2. Masterchef on CTV Wednesday at 8 p.m.: 268,000 viewers
3. Big Brother on Global Sunday at 8 p.m.: 264,000 viewers
4. BH90210 on Global Wednesday at 9 p.m.: 258,000 viewers
5. America's Got Talent on Citytv Tuesday at 8 p.m.: 246,000 viewers
Edmonton
1. The Amazing Race Canada on CTV Tuesday at 8 p.m.: 115,000 viewers
2. America's Got Talent on Citytv Wednesday at 9 p.m.: 68,000 viewers
3. Big Brother on Global Wednesday at 9 p.m.: 67,000 viewers
4. America's Got Talent on Citytv Tuesday at 9 p.m.: 61,000 viewers
5. Blue Bombers vs. Roughriders on TSN Sunday at 3 p.m.: 58,000 viewers

Calgary
1. The Amazing Race Canada on CTV Tuesday at 8 p.m.: 89,000 viewers
2. Masterchef on CTV Wednesday at 9 p.m.: 64,000 viewers
3. America's Got Talent on Citytv Tuesday at 9 p.m.: 54,000 viewers
4T. Blue Bombers vs. Roughriders on TSN Sunday at 3 p.m.: 53,000 viewers
4T. America's Got Talent on Citytv Wednesday at 9 p.m.: 53,000 viewers
Vancouver/Victoria
1. America's Got Talent on Citytv Tuesday at 8 p.m.: 146,000 viewers
2. America's Got Talent on Citytv Wednesday at 8 p.m.: 126,000 viewers
3. Big Brother on Global Wednesday at 8 p.m.: 121,000 viewers
4. The Amazing Race Canada on CTV Tuesday at 9 p.m.: 111,000 viewers
5. The Amazing Race Canada on CTV Tuesday at 9 p.m.: 110,000 viewers