Hometown Hockey signs Hyundai
As co-presenting sponsor, Hyundai will use onsite activations to increase the buzz around its newer SUV models.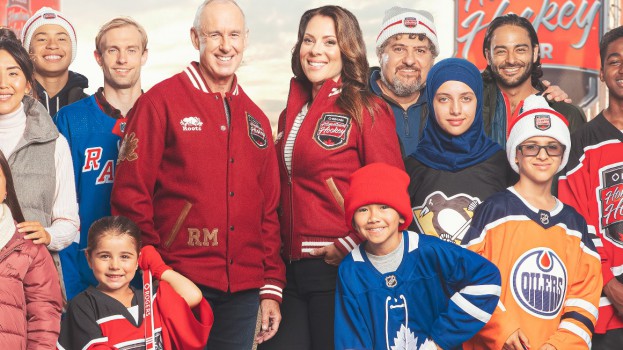 A new automotive brand has signed on as co-presenting sponsor for the return of Rogers Hometown Hockey on Sportsnet.
Alongside title sponsor Rogers and longtime co-presenter Scotiabank, Hyundai will help kick off the sixth season beginning Oct. 6, with Sportsnet hosts Ron MacLean and Tara Slone returning.
Onsite activations, sponsored content and in-broadcast mentions are all part of the deal, facilitated by marketing and ad agency, Innocean Worldwide Canada, says Anthony Attard, VP of sales at Sportsnet. "What Hyundai is doing is complementing the event, providing value for people who participate and join the festivities," he tells MiC.
The show, which garnered an AMA of 515,000 for its most recent season, travels across the country visiting 25 communities, bringing hockey-themed activities, NHL alumni and a live outdoor viewing of an NHL broadcast using local stories to connect the nation.
With Hyundai, Hometown Hockey will bring onsite activations including a pop-up featuring the auto manufacturer's line of sport utility vehicles, as well as a test drive area where folks can get behind the wheel and an interactive zone where fans can compete in a skills competition.
During the broadcast, a four-part feature entitled "Made For Those Who Drive Hockey" will profile every day Canadians dedicated to supporting the sport.
As a longtime sponsor of other hockey broadcasts (such as Hockey Night in Canada), Hyundai is using this new deal to build on success the brand has seen with social and digital plays, says Vito Sacchetti, national manager of marketing communications for Hyundai Canada. "We really have the ear of Canadians when we speak to them through the hockey lens."
He says Hyundai has "drastically" expanded its SUV portfolio in recent years and Hometown Hockey presented a platform to expand into experiential marketing. The "made for those who drive hockey" messaging targets parents and coaches to support staff, like Zamboni drivers. "A lot of people focus on the players on the ice," he says. "We really wanted to take a different approach and focus on those who support the game."
Connecting the broadcast to the cities and towns the show touches down in, is a signature part of the storytelling integral to its success, Attard says. Last season, more than 10 million Canadian tuned in, up 5% from the year previous.
Rogers Hometown Hockey is broadcast on Sportsnet and Sportsnet Now, kicking off Oct. 6 from Halton Hills, Ont.