For Canadians, trust in news media has fallen: study
With dwindling newsrooms, the rise of populism and misinformation, Canadians trust in news media sits at just 52%.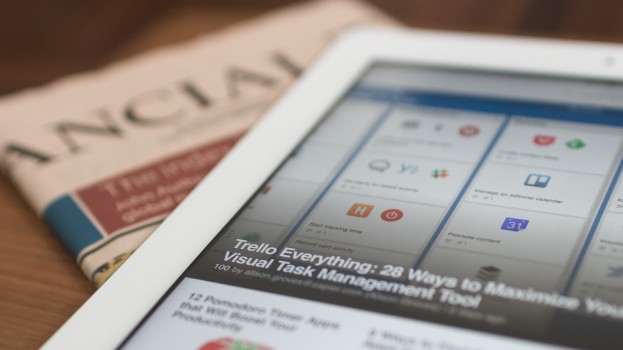 As the country stares down the barrel of what is arguably one of the most important federal elections of our time a new report from the Reuters Institute for the Study of Journalism finds trust in the media has fallen.
The 2019 Digital News Report outlines the effect the loss of hundreds of newspapers across the country has had on its media ecosystem, finding trust in the Canadian media is at 52%. Based on a survey of more than 75,000 people in 38 countries Canada ranks fifth; Canadians hold more trust in traditional and online media than their American neighbours whose level of trust sits at 32%.
 Attacks on media and journalists from politicians south of the border (such as U.S. president Donald Trump) have had an effect on the trust Canadians put in their news sources. Additionally, social media can be a major influence; in a country of 37 million people with an internet penetration rate of 90%, more than three-quarters of Canadians turn to online sources for news. and roughly half rely on social media. Social media happens to be a common source of user-generated false news or conspiracy theories (both stories and videos) as well as partisan content presented in a news-like fashion (such as the Ontario PC Caucus' Ontario News Now).
In addition to those who rely on digital for news, 66% rely on TV while only 28% source their news from a print publication.
In a grouping of TV, radio and print sources, CTV, Global and CBC news were the top trusted brands for English Canadians. Beyond that, consumers are more likely to turn to local radio or a community newspaper before the Toronto Star and The Globe and Mail, which ranked in ninth and 11th place, respectively. Online, CBC and CTV are still the most trusted choice followed by CNN The Globe ranked higher online than in print, coming in fourth behind CNN, while the Star was also in ninth place for online. For Francophones, TVA, Radio-Canada and the Journal de Montréal are trusted sources whereas online La Presse also ranks in the top-three.
In just one year (2016 to 2017) ad revenues overall dropped 20.4% for newspapers and 28% for magazines. For media in total, the loss was 8%. Increasingly legacy media outlets have had to rely on subscription revenues and paywalling much of their online content. Still only 9% of English-speaking Canadians pay for online news and 8% of French-speaking people.
Findings show that between 2008 and 2017, coverage of civic affairs declined "sharply" in small and mid-sized communities leaving Canadians less informed. According to the report, people are questioning "whether the news media are fulfilling their basic mission of holding powerful people to account and helping audiences understand the world around them."
Pipelines, immigration and religion are the most polarizing issues in Canada and this year's report, the eighth iteration, comes amidst the rise of populism and political and economic instability worldwide.