People Moves: Curate Mobile, Twitter Canada and more
Plus, as Influicity dives into the podcasting medium, it's hired a new senior sales exec.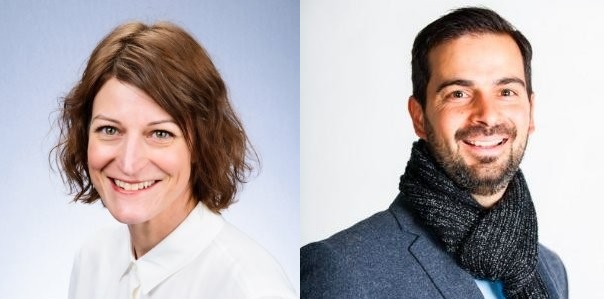 Pictured: Curate Mobile's Cynthia Walker, Twitter Canada's Ivan Pehar
Curate Mobile ups senior leadership
Soon after hiring former Snap Canada lead Joe Strolz as president, mobile adtech specialists Curate Mobile has added new roles. Cynthia Walker has joined as head of client success. The position is newly created and will see Walker heading all advertising operations, account management and creative services. Walker most recently managed client services at Verizon Media. Also joining from Verizon Media is Kira LeBlanc, who has been hired as head of marketing and communications. Michelle Edwards-Bolt, formerly of CanWest, has been hired as head of people and culture. Additionally, Graham Michels, who joined the company following its acquisition of Juice Mobile, has been promoted to the role of lead product manager. All will report to Strolz.
Twitter Canada brings new structure to sales
Twitter Canada has updated its sales organization in a move that sees some longtime employees assuming new duties and titles, as well as new talent within the organization. Ivan Pehar, previously Twitter's head of sales, is now head of agency/partner-led sales for Canada. Prior to joining Twitter in 2013, he previously held sales roles at Yahoo, Bell and AOL. Other promotions will now see individuals managing sales in particular verticals. Previous sales manager Andrea MacDonald is now Twitter's head of tech/telco/media and entertainment sales. Amy Kiernan, meanwhile, has been upped to head of financial services and the lead on client development, large client solutions. New to the company is Jeremy Vianna as head of government, travel and auto. Vianna most recently led client services for Huge in Canada.
Influicity nabs sales veteran
Andrea Barry, who has managed accounts in media since 2002, has joined influencer management specialists Influicity as a senior account manager. Barry joins Influicity at a time when the company is expanding into new areas of management and representation, including podcasts. She got her start at Yahoo before moving on to companies such as Mediative, Postmedia and, most recently, Trader.