What agencies can do to help Quebec's local media
Provincial aid is one source of help, but Touché! president Karine Courtemanche says there's help beyond government assistance.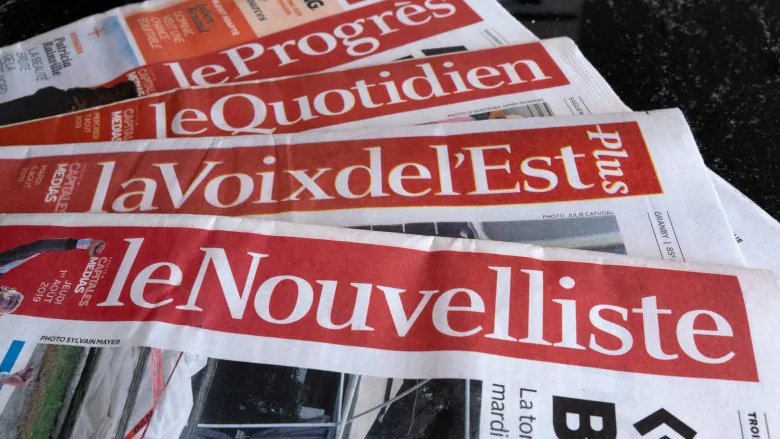 As media companies across the country continue to struggle financially and one Quebec group files for creditor protection, the road to a healthy and thriving Canadian media is as complex as the players themselves.
Last month after Groupe Capitales Médias announced it was facing bankruptcy, Quebec's provincial government pledged $5 million in the interim until the company can secure a buyer. Premier Francois Legault said this week the investment would be for print media only.
The loan marks the second time in as many years the government has stepped in to help, lending the company $10 million in 2017 to develop a digital strategy. Still, print revenues continued to decline and in Nov. 2018, CEO Clauge Gagnon told MiC print operations for Le Soliel would cease in the coming years following a similar move with its Sunday newspaper in March. According to the Montreal Gazette, the company is in the red some $26 million to its creditors and $4.8 million to its subscribers. If GCM were to fold, roughly 350 jobs would be lost.
But Bob Cox, publisher of the Winnipeg Free Press and chair of News Media Canada, believes the broader Canadian media landscape can learn a lot from watching what's going on Quebec.
The Quebec government's reaction was immediate, says Cox, something he is confident no other province would have done. When News Media Canada lobbied the Trudeau government to financially support Canadian media shortly after the 2015 election, Cox says the group took that route "mostly because they would listen to us [at the federal level]" and the provincial government turned a deaf ear. When GCM needed help, he says itwent to Quebec City, "because they knew they'd be let in the door."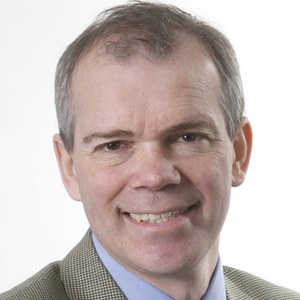 Cox (pictured right) is a strong proponent of government help when it comes to Canadian media. "It's distressing to me to see governments not understanding the significant role newspapers play," he says.
But, there are significant differences when it comes to French-Canadian publications because of the way they preserve French language and culture. In English Canadian media, the failures have been smaller – one or two newspapers or a single company going under – he says, but to lose GCM is a problem on a much larger scale.
"It's a bigger company with a number of newspapers so its disappearance would be noticed," he says. GCM's papers cover areas including Québec City, Sherbrooke, Trois-Rivières, Saguenay/Lac Saint-Jean, Ottawa/Gatineau and Granby.
Governments need to play a role, he continues, in protecting responsible news media because as print ad spending is now a mere fraction of what it once was (and although companies such as Postmedia have made consistent digital gains, they're often not enough to offset print losses), financial support needs to come from other sources. "People have often thought about the newspaper as a public service," he says. "I have to explain to people that we're a private business."
Although he maintains that position, he still points to the fact that no other provincial governments have stepped in to help newspapers across the country in a formal capacity. When a conservative government steps in to support a Quebec media company, it is as much a cultural move as a financial one, says Cox, because papers like Le Droit in Ottawa preserve space for French-language media in a predominantly English community.
Testifying before a parliamentary committee Aug. 28, Gagnon said in the last decade, the company has lost 50% of its revenues. The $5 million in aid, reportedly, is to see the company through the end of this year. Quebecor Media has expressed interest in making such a purchase, but criticism has befallen the prospect as naysayers point to the risk of a media monopoly similar to the opposition facing the federal government who have pledged support to Canadian publications to the tune of $600 million. GCM has also put out the call to readers of its six dailies (Le soleil à Québec, La tribune à Sherbrooke, Le nouvelliste à Trois-Rivières, Le quotidien a Saugenay/Lac Saint-Jean, Le droit à Gatineau/Ottawa and La voix de l'est à Granby) for voluntary contributions promising the digital platforms will remain free.
An approach beyond a reliance on the government is the kind of solution Touché! president Karine Courtemanche (pictured below left), is advocating for. "The problem is so complex," she says, "that trying to find one solution is probably doomed to fail." Courtemanche is fierce in her belief that agencies have a vital role to play as well.
A panel designed to determine the terms of the federal journalism support fund recommended tightening tax laws that currently give foreign digital companies like Google and Facebook an advantage, and recommended the government spend at least 5% of their advertising budget in local publications.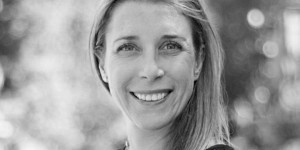 At the hearings in Quebec, there was a lot of talk about the government and the media, but not agencies, Courtemanche says. She agrees that governments at all levels have a responsibility to contribute to Canadian platforms through a fair tax system and through responsible spending in advertising and if need be, grants. But jumping to that third option right away is counterintuitive, she says. "It's not showing the way forward for all other advertisers in the marketplace."
As an agency, Courtemanche says Touché! has seen some success explaining to clients that a diverse media ecosystem helps reach target demographics and improves ROIs. Research the agency has conducted shows that while campaigns devoted to ensuring a fair representation of Canadian outlets take more time and effort, they are no less efficient in achieving successful outcomes.
At the notion of preserving Quebec culture, Courtemanche agrees, but not to the extent that it is any more at risk of losing than Canadian culture, because at its root this problem is about local media and the communities who need to access it. "You're losing a form of information that you will not get otherwise," she says, and when that is lost people turn to their echo chambers on social media, creating a whole other set of problems around media literacy.
"As a client you should care, as a citizen you should care."