Snap eyes depth (and differentiation) with 3D feature
Digital experts say the new feature is an innovation driver – and for the first time in years, the battle between niche digital platforms is heating up.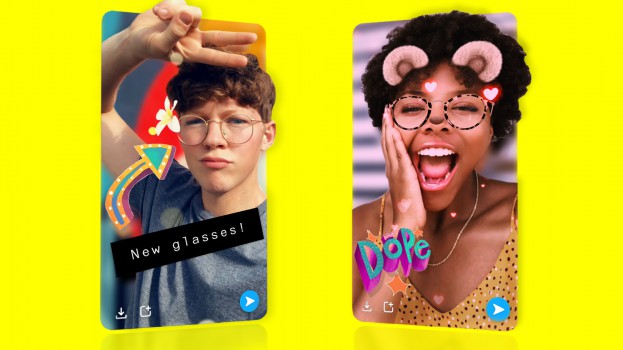 A new feature from social media app Snap is bringing the virtual world a little closer to reality.
Called 3D Camera Mode, the new feature allows users to change an image's perspective and appearance based on how one interacts with their device. The feature adds "a new layer of expression and interactivity," according to a spokesperson from Snap.
The new camera mode is iOS exclusive so far, only for iPhone X or models newer than that. Users can can receive 3D Snaps by wiggling their device, Android or iPhone. Using the front-facing lens, the technology creates a 3D model resembling a diorama of what the camera sees.
Snap faces two challenges, says Fil Lourenco, VP of digital media at Havas Media. With Facebook imitating popular designs like the Stories feature and users exporting the app's filters to other platforms like Instagram, 3D Camera Mode is a great way to revitalize the product, he says. "By keeping this innovation in-platform this will increase user retention which is better for advertisers," he tells MiC.
According to the company, the feature is a "leveraging" of Apple's TrueDepth Camera "to instantly capture a high quality image and depth data that is being used to reconstruct the texture and geometry within Snap with 3D." Future plans to support different camera sensors and devices are in the works.
"Snapchat is driving the social media innovation race and giving consumers and brands unique creative opportunities," Cassandra Woloschuk, director of social media for Mindshare Canada, said in an email to MiC.
Woloschuk estimated other platforms like Instagram will soon look to develop similar technology, creating paid opportunities for advertisers. "With the recent news of TikTok becoming the most downloaded social media app, who is on top is now a battle again for the first time in years."