Italian tourism campaign shifts from B2B to B2C
Brand Grow has expanded the Tourism Board's buy to OOH and digital, while still incorporating print to attract affluent lifestyle travellers.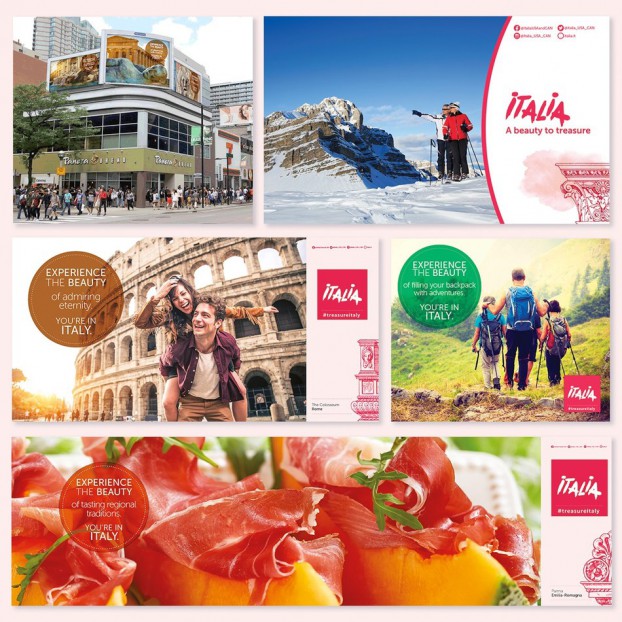 Last year, the Italian National Tourism Board launched its first Canadian campaign with its country AOR Brand Grow Media, eyeing print ads (mainly in trade publications) to catch the eye of tour operators, travel agents, bloggers and industry insiders.
Now, it's embarked on its second iteration of the national campaign, which is officially going by the name "#TreasureItaly," and it's taken a wider, consumer-focused scale with a more hefty media buy.
Brandon Grosvenor, founder and CEO of Brand Grow, tells MiC the Tourism Board saw a 14% lift in travellers from Canada last year, prompting the two partners to expand on its campaign efforts.
"The B2B activation… was a really interesting place to start, because it gave us good insight into what these insiders were looking for and the uniqueness of Italy versus other travel destinations."
Creatively, the campaign will continue to focus on the "hidden gems of Italy," while also promoting the traditional piazzas and tourism sites. There's still media targeting the business community – Grosvenor pointed out that it's also marketing Italy as a destination for conference venues – but there are more aspects of the media buy focused on lifestyle travellers.
"The majority of this was through outdoor, and really unique placements," he says. While there are more traditional OOH activations, such as a three-panel digital unit at Yonge-Dundas Square, as well as more "grassroots" sponsorship activation and direct response digital advertising, the biggest OOH placements were in TTC wrappers and an installation at Toronto's Billy Bishop Airport.
Grosvenor acknowledged that the smaller island airport doesn't fly to Italy (or to Europe at all), but says this buy was rooted in the desire to connect with the affluent business community – with Billy Bishop focused largely on domestic flights or fights to the U.S., he says the ad is highly likely to reach affluent Canadians. "There's a nice, relaxed feel of, 'I just came back from a business trip, but I'm starting to think of where I want to travel for pleasure.'"
Print ads will focus on lifestyle publications in the verticals of skiing, golf, food and shopping.
The creative was handled in Rome by the Tourism Board's in-house team, while Brand Grow optimized the creative for specific units hand handled the entirety of the media buy. The campaign touched down earlier this month and will run until the end of December.