How Twitter plans to Run This Town
The indie film based on the life of an infamous Canadian mayor has entered into a unique partnership with Twitter.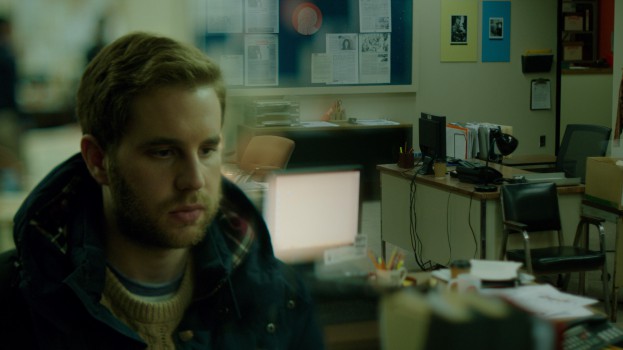 Twitter has embarked on a new partnership with Elevation Pictures to serve as the exclusive distribution platform for content supporting the North American theatrical release of the buzzworthy indie film, Run This Town.
Run This Town is the feature film debut of Canadian director Ricky Tollman and is a fictionalized version of events during the mayoralty of former Toronto chief magistrate Rob Ford.
The partnership will include a series of integrated promotions ahead of the release, slated for early 2020, along with a large digital advertising push on the platform. But there's potential to grow, according to Tollman, who says the partnership has already gone far beyond what was initially envisioned.
"We'd originally been speaking to Twitter about event sponsorship for a screening," he tells MiC. "But it started to evolve from there into something that made a lot of sense for this film in particular.
In fact, says Michael Palombo, head of entertainment at Twitter Canada, this type of content and advertising partnership is new, and it works well with the subject matter of the film.
While the story borrows largely from real life with respect to Ford's politics and personal demons, the movie fictionalizes the media side of the scandal; rather than depict an onscreen equivalent of Toronto Star reporters Kevin Donovan and Robyn Doolittle, who investigated and helped break many of the biggest stories about Toronto's former mayor, the movie focuses on a young, naive news intern (Dear Evan Hanson's Ben Platt, pictured) who finds himself stuck writing clickbait listicles instead of breaking hard-hitting stories. Platt's character suddenly stumbles upon the scandalous information about the mayor, and unknowingly becomes linked to the livelihood of two of Ford's key aides.
The audience is expected to veer younger, says Tollman, and to be people who are more politically engaged, as well as those with strong media literacy and interest in news. "It's about millennials who work in politics and media, people who are seeing the collapse of the traditional news industry and traditional politics as we've known for decades… I go to Twitter every day, and that's what I see."
It's also where he sees a high level of engagement around films and trailer releases, something Palombo says is why Twitter was willing to try something innovative with film. "We know when trailers drop on Twitter in Canada, they tend to go viral. When the first Joker trailer launched, we had nearly one million views within the first hour."
That said, although the partnership officially went live at TIFF, Palombo and Tollman say the two parties are still discussing what additional specifics of the collaboration will be and how they will look.
Palombo says they're mainly asking questions on "how can we collaborate around a film and leverage Twitter data to help this film?"
One of the things it's considering is using engagement data to inform opening strategies. "We might look into what cities in North America are getting the most views and then decide where to open next," he says. It's also looking at creating original and exclusive content to promote the film.
While Palombo is happy about the approach, he says the intention is "not to create something that can be done with every film." This works because of the themes and audience of Run This Town, but it might not make sense for other films to put so many resources into Twitter, he says.