Twitter's former partnerships lead moves Nextdoor
Christopher Doyle has been made country manager for Nextdoor, a hyper-local socializing app.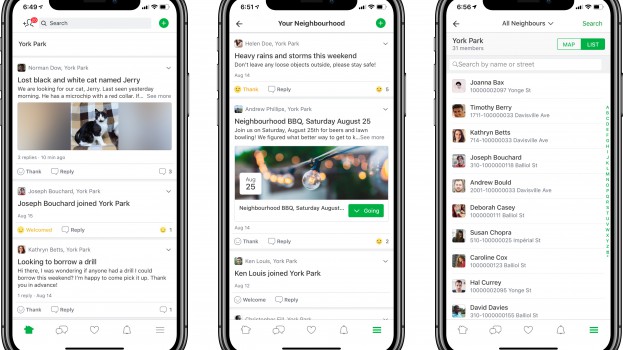 Christopher Doyle used to spend his days courting national advertisers to create the perfect sponsorship for #HockeyTwitter, pitching Twitter's latest entertainment content deals to agencies looking to sell against the platform's Canada-wide audience and brokering partnerships across various interest-based verticals.
Now, the former head of partnerships for Twitter Canada has moved onto something significantly more local.
Doyle has been named Canadian country manager for Nextdoor, which launched in Canada yesterday. Founded in Silicon Valley in 2008, the app is a community-based network that helps connect people in their neighbourhoods. Through the app, users can do things like communicate with their friends and neighbours, organize gatherings and find groups for their kids to join. Today, it is live in nearly 250,000 neighbourhoods across the U.S., U.K., Germany, Spain, Australia and more.
Doyle will lead the newly launched Canadian office, which will also hold the company's first engineering team outside of the U.S.
The Canadian version of the app does not support ads yet, but the plan for "phase two" is to integrate ads – as it has in other markets. Doyle knows the ads will be more tailored toward local businesses and brands, but he's looking forward to a different pace from his past work on the national and global front with Twitter. "I feel like everything is really shifting to local," he says.
Besides the obvious ad trends of hyper-local targeting through methods like geofencing, Doyle says social trends are also enabling a move toward local. According to an Canadian Ipsos Reid poll conducted in August, 90% of respondents consider themselves welcoming, but 38% say they only know one or two of their neighbours.
Despite a growing population, Doyle says, it's still possible to feel lonely – even when connected worldwide via social media. But one of the more appealing parts about Nextdoor for Doyle is that it uses an online platform to foster more connections offline. "There's a sort of 'aha' moment when you find out that a parent of someone on your daughter's soccer team lives in your neighbourhood."
While Doyle anticipates many local and small businesses will be buying ads across the platform (he says there has been an unsurprisingly large interest from the real estate community), there is opportunities for larger national advertisers to do so. One of Nextdoor's launch partners is the Canadian Red Cross. The City of Edmonton is also experimenting with promoted posts.
During Nextdoor's beta testing period this past summer, it amassed a waiting list of 10,000 people. Doyle says ads will launch once the platform has gained sufficient activity in Canada and enough communities have been built across the network.