Cossette Media appoints new leadership in Quebec
As longtime execs retire, the agency looks to the talents of the next generation including Sophie Labarre and Marie-Christine Simard.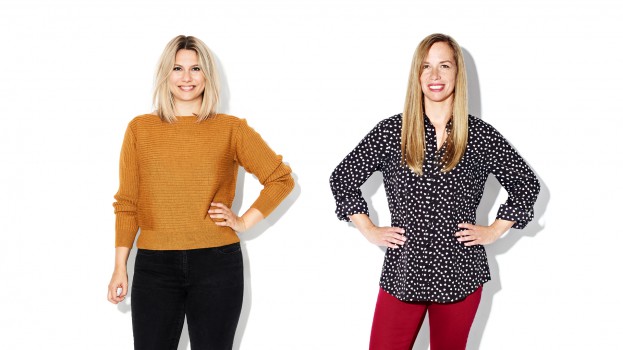 Sophie Labarre (left) takes on the role of VP of media strategy in Montreal, while Marie-Christine Simard (right) will serve as the new VP of activations.
Cossette Media has expanding executive teams in both Quebec City and Montreal.
Axel Dumont, SVP and GM of Cossette Media, Quebec and East, tells MiC this signals a "special time" for Cossette, "especially from a talent perspective."
In her new role as vice-president of activations, Marie-Christine Simard will report to Dumont, leading the charge building and managing activation teams for brands like General Mills, Air Canada and the federal and provincial governments. Since 2000, Simard has grown within Cossette under the tutelage of former SVP Francine Marcotte, who retired earlier this month after a storied 37-year career with the agency.
Sophie Labarre, will head to Montreal to serve as VP of media strategy overseeing brand development and implementation as well as digital, social and mobile strategies, reporting directly to CSO, Wes Wolch. Labarre, previously a media analyst and group account director of strategy with Touché!, joined Cossette in 2018 as a group strategy director in Toronto. Labarre brings a broader perspective "on the potential of how brands should live in media," Dumont says. "Not just in planning, but in media."
Like most agencies in business this long, Dumont says Cossette was in need of a refresh in order to stay relevant and take the agency to "that next level of partnership with brands." Strategy so often is relegated to tactical moves, he explains, but it requires talent acquisitions and a mutual commitment to investing in an agency. That isn't how most businesses operate today, he says. "A lot of people want to make a difference but they don't want to invest in a company."
When the Government of Canada extended its relationship with Cossette, signing a three-year contract, it signified the agency's ability to retain a client of such stature, pitching against competitors offering change, says Dumont.
"I have now two new pillars inside the management team to build on not just the success of Cossette, but the vision of a new kind of media agency in the future," says Dumont. Going forward, "that's what we're going to be thinking about."