Canadian media industry reacts to Comscore's SEC settlement
The digital measurement company has settled charges and says it's ready to move on, but Canadian buyers says this speaks to a bigger issue.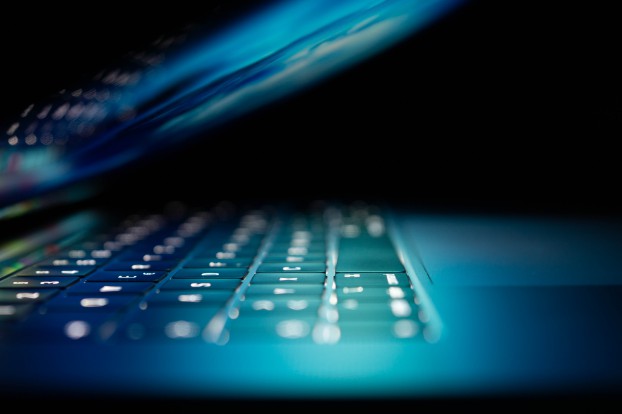 The U.S. Securities and Exchange Commission (SEC) charged global media analytics firm Comscore, as well as former CEO Serge Matta, with fraud and overstatement of revenue by approximately $50 million, as well as false and misleading statements on key performance metrics and its flagship product.
According to the SEC's filing, the activity took place over seven consecutive quarters between February 2014 and February 2016. The company, according to the SEC, "entered into non-monetary transactions for the purpose of improperly increasing its reported revenue."
Comscore and an unnamed counterparty would, according to the filing, "negotiate and agree to exchange sets of data" without any cash consideration. In addition, the SEC found that both Comscore and Matta made false and misleading statements about the company's customer base, and that the former CEO lied to Comscore's accounting teams, both internal and external. The misstatements saw Comscore "artificially" exceed analysts' revenue targets for seven consecutive quarters to, in the SEC's words, "create the illusion of smooth and steady growth in Comscore's business."
The charges have been settled by Comscore and Matta without admitting or denying the orders' findings. The company and its former chief exec have agreed to cease-and-desist from future violations and pay a combined $5.7 million in penalties, with $5 million from the company and $700,000 from Matta.
How the media industry is reacting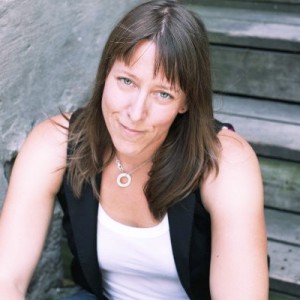 MiC contacted Comscore's Canadian office for commentary on the matter. Representatives acknowledged the receipt but directed MiC to Comscore's corporate statement on the matter.
The charges laid out by the SEC refer to Comscore's financial information to shareholders. The misleading statements on its flagship product related to the revenue of its Validated Campaign Essentials product in 2017. Comscore has not been accused of misrepresenting the data it provides to clients.
Nevertheless, some in the media buying world believe this contributes to a broader issue of trust in measurement institutions, particularly in the digital realm.
"When news like this breaks, we all question, what do we believe and how far does this go?" says Sarah Thompson, CSO of Mindshare Canada (pictured left). "The truth is, we need to always ask the hard-hitting questions of how platforms measure performance to insure the investment decisions we make for our clients are valid… This news is a reminder that we don't and shouldn't take everything at face value. We should understand the business model of our sources of data and thereby dig into what is true."
Rob Young, SVP at PHD Canada, agrees that maybe it's time to start looking critically at the models of publicly traded measurement companies, which differ from the non-profit, member-owned measurement bureaus established by legacy media – in Canada, Numeris, COMMB and Vividata are among those kinds of measurement bodies.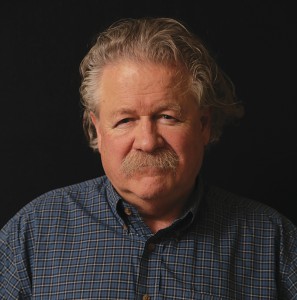 "When these publicly traded, highly capitalized companies [like Comscore, Google and Facebook] basically rely upon growth for capitalization… when they stop growing that capitalization disappears pretty quickly," Young says. He noted that Comscore's stock price is a fraction of what it used to be; in 2015 the company was traded at nearly US$64 per share; as of market close on Sept. 24, the company was trading at US$2.24 per share.
He says Comscore's settlement is just one example of publicly traded companies over the many years who have had "something go amiss," whether that be accusations of viewability, ad fraud, inflated metrics (such as Facebook's overstatement of its video metrics) or other alleged offences. But Young added, "That's why I think when we're dealing with audience measurement, it's so important to be able to create this reliability and create this verifiability. That's where these transparent, not-for-profit tripartite measurement systems become so important. I would argue that these approaches have to be what the digital world evolves into."
He said the legacy measurement bodies tend to be more transparent and have more visibility, which benefits the industry as a whole.
And, he says, this goes beyond the principles of audience measurement – it's about affordability for the media companies. "[That's] the reason why 30 years ago, the magazines got together and said, 'We have to get together and share the cost of creating these databases for our clients.' This whole principle of third-party validation, of tripartite structure and non-profit transparency applies to these programmatic databases. I don't think companies can afford to continue on the way we are. I think this is a big issue here in Canada and probably around the world."
Fil Lourenco, VP of digital at Havas Canada, agrees that "transparency is paramount" and says he likes the idea of a Numeris-like model for digital measurement, but "that [requires] the big giants to come to the table and push the industry forward." And, he says, that doesn't seem likely – for now, "it's another black box in the digital landscape, when we need less of these. As a source of truth for the industry, the standards are higher."
Comscore has gained traction in recent years in the U.S. as well as Canada, and has worked with many of those non-profit measurement bodies. It has partnered with Numeris and Kantar Media to help implement Numeris' new Video Audience Measurement (VAM) tool, and also partnered with Vividata to launch an audience insights platform.
In March, CEO Bryan Wiener and president Sarah Hofstetter left the company, with Wiener replaced by interim CEO Dale Fuller. This past summer, Comscore laid off 8% of its global workforce, with some of the layoffs affecting Canadian workers. Fuller attributed the layoffs to lower demand for "standalone digital devices" and Comscore's increasing trending toward multiplatform measurement.
The consequences for Comscore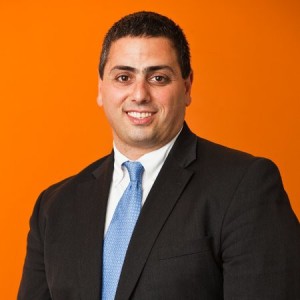 In addition to the $700,000 he paid to the SEC, Matta will also reimburse Comscore $2.1 million. He has been barred from serving as an officer or director of a public company for 10 years. Matta (pictured left) had been with Comscore for more than 16 years before he resigned in October 2016. Since then, he has been working as president of location intelligence firm GroundTruth.
In the statement, Comscore confirmed that it had "fully reserved and disclosed" the $5 million it will pay to the SEC and reiterated that it neither denies nor admits the allegations.
Comscore confirmed that during the SEC's investigation, the company undertook "significant remedial efforts," which included replacing former CEO Matta as well as "other senior executives, constituting a new management team, implementing new and extensive internal control procedures and policies and implementing a new, comprehensive compliance management system." Both the order and Comscore confirmed that all senior management and directors who were with the company during the period in question are no longer with Comscore.
The SEC's order specified that Comscore's audit committee first received a tip in February 2016 which prompted an internal investigation.
Brent Rosenthal, current chairman of the board of Comscore, said in the statement that the company is "pleased to have settled this legacy issue" and is now "fully focused on the business."