Why Lang Marketing took on a new moniker
Agency president Chris Lang on how client demands are shaping the agency's purpose.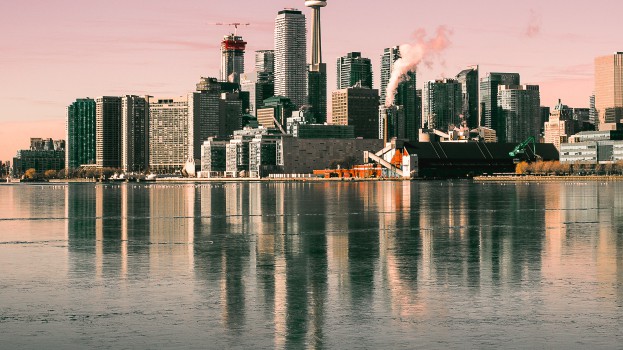 After more than 50 years in the game, Toronto-based Lang Marketing Network has officially rebranded, becoming Lang Partnerships Network.
Agency president Mike Lang tells MiC the name change is not just a reflection of the times, but of what clients are demanding of sponsorships, how the agency is structuring its efforts and how it's hiring.
Lang admits that up until the 1990s, the sponsorship-focused firm was specializing in "pretty rudimentary stuff" by today's standards – it wasn't until associative imagery and associative marketing came into play that the agency felt a need to serve as subject matter experts. "Suddenly there was a need for a more technical perspective, to create a competitive edge for the advertisers."
Over the last three to four years, Lang says, the agency has found itself in discussions that indicate that sponsorship is "no longer a marketing world alone." Brands are looking for more holistic partnerships, always-on, paying closer attention to what efforts drive sales and business, mutually beneficial associations and long-term business drivers. In short, says Lang, "the marketing nomenclature in building relationships today is outdated."
By swapping "Partnerships" out for the previous "Marketing" descriptor, Lang says it helps position the agency more on the global stage. "It's a more mature marketplace right now. We want to show that we're ready."
As such, Lang says the agency has also gradually aligned itself over these last few years so that its employee base reflects clients demands. "The people who work with us are more in the field of planning and general consultation who have expertise on broader, need-based identification, versus what I'd call a more traditional path – like people who came from a brand management side. Those skills are great, but we like a bit more maturity."
The agency now focuses its hiring efforts on backgrounds in management and business, data and analytics and consultative selling.
As for the clients, even though the agency is thinking bigger picture, Lang says that doesn't always mean it is looking for the longest-term partnerships. "Oddly enough, they're either much longer or shorter," he says with a laugh. Explaining the tendency toward short-term contracts, he says brands are adopting a "testing approach" where they will often pair with properties for one to two years. But, he says, there are the more "extreme deals" like that between Scotiabank and MLSE – ones where they are "broader than just advertising and business."
"Today's corporate world is all about asking, 'what did you do for me today?' It's challenging partners to prove themselves, provide returns, provide measurement. They want a governance model where they're meeting at least once quarterly with senior management."
And, he says, everyone does want that long term contract. But "if long-term if everyone's goal, they have to earn it."
From Lang's perspective, the two projects he's proudest of in the last year are the partnership between Rogers and the Greater Toronto Airport Authority promoting Rogers' 5G technology. "It was a great value add for both," he says. He added that Lang has continued to work on the global stage, including a partnership between the Vatican and various global sports organization to promote "morality, values and behaviour that in our view is missing from a lot of the pro sports world."