DAZN integrates ads in Canada with Cue Digital
A partnership to launch advertising will be the first for Canadian brands to work with the OTT sports streaming platform.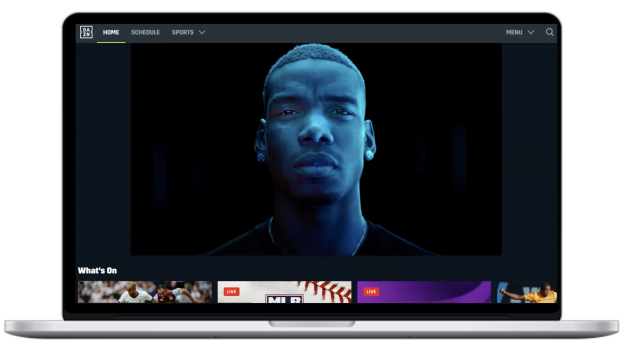 For the first time, OTT sports streamer DAZN Media are launching advertising for Canadian brands, through a partnership with Cue Digital.
Building on an existing partnership, the new deal will make available brand integrations, video advertising and sponsorships to appear on both live and on-demand content. DAZN has the broadcast rights to NFL, English Premier League and the UEFA Champions League games.
When DAZN launched in Canada in 2017, the first live streaming sports OTT faced criticism for lackluster streaming and audio quality. Things have improved, says Mike Mobley, VP of DAZN Media for North America, citing faster speeds, improved buffering and overall quality. "When you have very fast live sports streaming on an OTT platform it is important to have the best product we can," he says. "We believe we've overcome those challenges."
Cue Digital will also manage the direct and programmatic ad inventories for DAZN's affiliated websites in Canada, like Sporting News. "For many Canadian advertisers this will be a rare, new opportunity to activate their brands around world-class sports editorial coverage in the new digital viewing-age," says Cue CEO, David U.K.
The DAZN audience is a tech-savvy, highly engaged one, eager to consume, says Mobley. From an ad perspective, he says, DAZN provides a "peak consumer" who is watching, engaging and spending. "The true fan willing to pay for sports." He is tight-lipped on actual audience numbers but says growth goals have been exceeded and engagement is "substantial" across all the major sports with the leagues expressing they "are all very happy with the platform."
As the number of cord-cutters continues to rise, particularly in Canada, Mobley predicts steady growth. Unfortunately, "the old school model" of traditional linear broadcasting has not caught up to the reality of how consumers are engaging with sports content, he says, using soccer as an example. "People don't necessarily think of [it] being one of the top sports in Canada," he says, "but, we've seen a huge interest in our soccer portfolio.
DAZN streams more than 3 million hours of content to sports fans on multiple devices across Canada. Subscriptions cost $20 per month or $150 annually; with a new ad-supported model, Mobley says the company will analyze those numbers as it moves forward.