TVO's chief exec steps down
The veteran broadcast exec departs the provincial broadcaster after 14 years at the helm.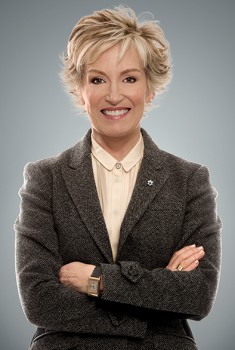 After 14 years at the helm, Lisa de Wilde has revealed she will step down as CEO of provincial broadcaster TVO.
The veteran broadcast exec, who was president and CEO of Astral Television before joining TVO, will remain in the role until the end of the month when her term expires.
"I will miss my TVO team the most. But for me, it's time. Time to allow the next leadership group to step up and lead TVO into the next 20 years," said de Wilde in a statement, adding that she will work with the TVO board and her team "to ensure an orderly transition." A successor to the CEO role has not yet been named.
de Wilde, who also previously served as legal counsel for the CRTC, joined TVO as its CEO in October 2005, taking over the position from Isabel Bassett.
During her 14-year tenure, de Wilde oversaw the transition of TVO from an analog entity to one that was digital across all of its platforms.
She was also a long-time board member of the Toronto International Film Festival, and served as chair of the organization from 2013 to 2016.
"Lisa de Wilde has been a pivotal leader for TVO at a time of significant transition for the entire broadcast and educational sectors. Her leadership has transformed TVO into a modern digital, online and on-demand leader in learning and current affairs. She will be missed," read a statement by former Premier of Ontario William G. Davis, who established the provincial TV network in 1970.
This story originally appears in Playback.