By the Numbers: The stats that mattered this month
From the potential of the voice market to the payoff of pairing with sports outside of hockey, buyers look at the stats that are fueling their fall planning.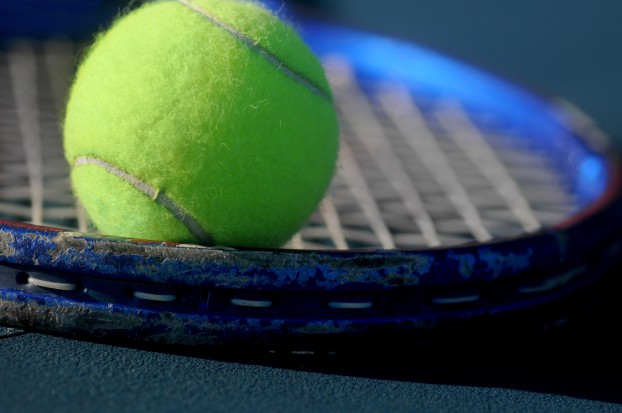 As the temperature cools, buyers need to take a look back at the summer that was and ask themselves, what did we learn? Much like those elementary school "what I did on my summer vacation" reports, we at CARD know that there's still plenty to be learned and that now is the perfect time to reflect on that and make better planning decisions going forward.
We took some of the stats that stood out at the end of the season and brought them to industry insiders to learn what stats piqued their interest, and what gave them pause.
The panelists: Janice Liu, SVP and GM at Magnet, Wes Wolch, CSO at Cossette Media, Cindy Drown, SVP and co-managing director at Jungle Media, Fil Lourenco, VP of digital at Havas Media, Mike Lang, partner at Lang Partnership Network and Jim Kozak, VP of MediaCom Sport and Entertainment
Does Canada have a new favourite sport (or two)?
During September's U.S. Open, Canadian Bianca Andreescu smashed a Canadian tennis record, being the first Canadian singles' player to win a Grand Slam title. Besides beating tennis legend Serena Williams, Andreescu also beat several broadcast records. Drawing an AMA of 3.4 million viewers, the match was a record for Bell Media-owned specialty nets TSN and RDS, drawing a higher AMA than any previous tennis match in the networks' histories. She also drew a higher AMA than this past year's Stanley Cup Final of the Bruins vs. the Blues. Throughout the entire tournament, audiences were up 69% last year, with reach coming to 10.7 million unique viewers.
That's only two months out from the Raptors' historic NBA Final win, with an average of 7.7 million Canadians watching.
Which begs the question: despite being known for producing great (or at least popular) hockey teams and hockey players, do viewership trends indicate that there's more to the Canadian identity than hockey? Brands – from Tim Hortons to Hyundai to nearly every financial institution (most notably Scotiabank) have long thrown sponsorship and advertising dollars behind hockey as a way of reinforcing Canadian identity. But as other sports rise in Canadians' esteem and data indicates that viewers love niche sports, is it time to re-consider what sports brands buy against?
What the buyers had to say:
Jungle Media's Drown: While Canadians have proven twice this year that we are some of the best bandwagoners in the world, it is important to understand that capitalizing on a winning moment cannot be compared to the sponsorship of an entire sport. Tennis and Basketball had their flashes in 2019; however, the regular scheduled event fans remained at status quo. For example, a Raptors regular season game generally reaches men 18 to 34 well and, as the Raptors made it through the playoffs, that specific demographic did not grow much until the finals. However, other viewership, especially women, grew exponentially with each game.
Meaning, winning moments are just that – moments in time where individuals tune in regardless of their regular interests. They are terrific spots where astute mass marketers can benefit, but complete sport sponsorships have a very different goal: playing the long game and focusing on the connection between a specific type of fan and their favourite pastime.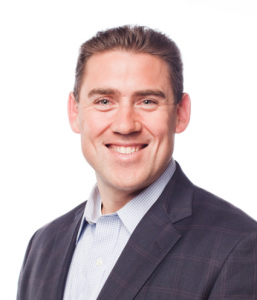 MediaCom's Kozak: Honestly, what brands need to do is really look at the sport and what avenues it actually has to communicate the sponsorship messaging that they have to activate around. What grassroots systems are there here in Canada that a brand can attach to beyond Bianca?
There are other options that advertisers are starting to branch into – soccer is starting to grow in terms of the world cup coming to North America — but you need to make sure that the grassroots system is there. That's why hockey has such a stronghold on it. I think that basketball and soccer are starting to develop that grassroots system through the provincial associations. Tennis is still a little far off and needs to continue to work on that and get to the place where those other three sports are. There are definitely options in terms of where I'm seeing dollars go outside of hockey, but I wouldn't quite put tennis there. Bianca's success has helped them, but they need to figure out how to capitalize on that.
Lang Partnership Network's Lang: You're always going to find hockey as a good partner because of the mass appeal, but I think you're finding that there are other things that can be more shorter-duration, spot associations. Tennis is highly seasonal; it's essentially eight weeks from Wimbelton to the U.S. open. Hockey has longevity. It – painfully sometimes – goes on forever. And that can play both ways. Baseball is a good example. It also goes on for a long time. When you're not successful, like the Jays this year, interest falls off. I think sponsors this year are going to look for shorter, multiple activities that can be highly engaging. Yes, hockey will dominate, and basketball because of its success last year.
I think Bianca herself will get some sponsorship, and kudos to Mike Downey and the folks at Tennis Canada for identifying grassroots development and success. It's the result of a plan, not a fluke. Financial services will jump in, classic endorsement from apparels and maybe even car companies. But it's still not a long-term avenue.
Do marketers need to pay more attention to ad-blocking trends?
A new study by GlobalWebIndex found that in North America, 44% of internet users of all ages use ad blockers while 22% use a virtual private network (VPN) and 51% delete their cookies. This comes amid increasing privacy concerns stemming from scandals such as Facebook's Cambridge Analytica data scandal. With Canadians being a hyper plugged-in and connected population, should this be pause for concern among brands – and make them rethink viewership metrics?
What buyers had to say:
Magnet's Liu: Yes, brands should certainly be concerned as these stats highlight a clear erosion of consumer trust concerning the online ecosystem. On a macro level, this issue fundamentally affects the marketers' ability to measure the efficacy of their work and adjust their efforts. And, as third party cookies become less reliable, the common belief is they'll be phased out almost entirely – emphasizing the importance of exploring solutions to bridge the gaps, such as Google ADH.
Going forward, brands will be required to develop more engaging and thoughtful content to foster consumer interaction, build 1-on-1 relationships and generate first-party data. However, to uphold consumer confidence, transparency around data collection methods and use will also be imperative.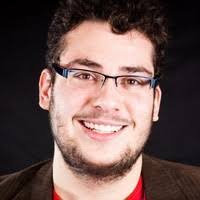 Havas' Lourenco: Yes, brands should be worried. Increased scrutiny and focus on privacy is bringing to the forefront a lot of the issues facing the digital eco-system and consumers are responding in kind. But this isn't just on brands; publisher and tech platforms also need to take some responsibility for how they have monetized and the terrible experience they are giving from either a privacy perspective or even a user perspective – [features like] auto play sound on video, click bait, more ads then content. But as a brand, this shifts how you should be thinking about media.
Cutting through the clutter isn't just about breaking through with messaging in a sea of big boxes. You need to start thinking about content and providing utility through digital to find those meaningful connections.
Canada loves smart speakers. Should brands?
E-Marketer recently revised its forecast for smart speakers in Canada, predicting 6.3 million people will own a smart speaker by year-end (one million more than previously forecast). This is driven by Alexa's new grasp of Canadian French.
While direct ad-buying on voice platforms like Amazon is still not around the corner, brands can still get in on the voice action; one of the primary functions of smart speakers and voice assistance is search, while media companies like TSN and TheScore are creating content optimized for voice assistants. So what should clients know about this emerging category – and how can they take advantage of it?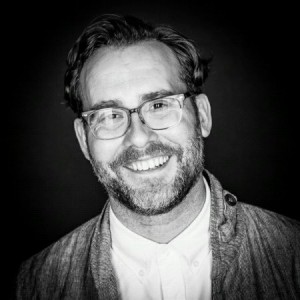 Cossette Media's Wolch: Siri, how important is a voice-enabled experience to my communication strategy? With 50% of all searches [predicted to be] done by voice tech by 2020 and 1.8 billion unique consumers using voice enabled assistants by 2024 – so it turns out, it's very important.
Brands need to determine how voice can integrate into both their product and brand experience. Just this week, Amazon announced a litany of Alexa-enabled products such as ear buds, smart glasses and a smart ring – these devices are there to make life easier, including shopping through Amazon's subscription service. Therefore, marketers need to understand that it is not about winning at the shelf, when the consumer journey begins and ends with a simple glance into the pantry and a gentle reminder by Alexa to order more paper towels.
Havas' Lourenco: Voice is increasingly becoming more and more of a discussion point during planning for our clients as adoption has increased. SEO is the first opportunity we are evaluating, as this is the prime opportunity for brands to showcase knowledge and utility to consumers through providing answers that can be picked up by voice assistants.
Looking at how voice can augment the consumer journey either through discovery or even loyalty is our approach. Voice isn't right for every brand, but finding opportunities where it can enhance a consumer's experience is a part of our approach. I believe it is important to evaluate voice against an overall comms strategy and plan, but there needs to be a true purpose and end utility to consumers if a brand wants to go down that road. Too many times, brands jump on the shiny object without thinking about the end to end experience and then get disappointed with the result