What does the future hold for Vice and Refinery29?
Mindshare's Sarah Thompson and Kenon Mak aren't surprised by the move, but say survival still isn't guaranteed.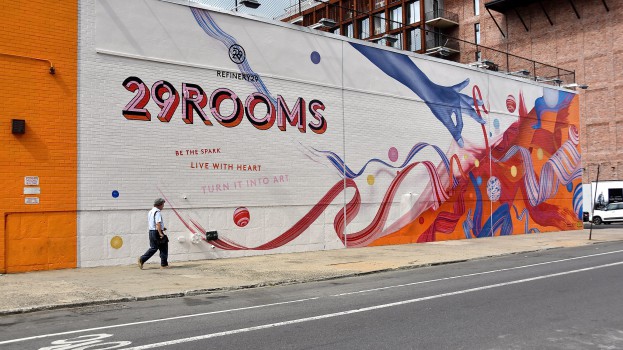 After months of speculation, Vice Media has acquired Refinery29, the digital media company with a focus on Millennial women.
The deal, reportedly valuing the pair of publishers at $4 billion collectively, was signed by Vice Media CEO Nancy Dubuc and Refinery29 co-CEO's Justin Stefano and Philippe von Borries Wednesday in New York.
In a statement the company said the acquisition would bolster Vice's digital business while maintaining the Refinery29 brand within the Vice portfolio. Founded in 2005, Refinery29 opened a Toronto outpost in 2018; the brand is expected to increase Vice's global audience 17% to 350 million monthly uniques. It will continue to produce series like 29Rooms and its lineup of original film and TV projects like Shatterbox and the upcoming Pride for FX.
Dubuc, who has been at the helm since she replaced Vice founder Shane Smith in May 2018, called the deal "an expansive moment" for independent media. "We will not allow a rapidly consolidating media ecosystem to constrict young people's choices or their ability to freely express themselves about the things they care about most," she said. "At Vice and Refinery29, the megaphone is theirs to use and the platforms are theirs to build with us."
In June, Vice Quebec cut nearly 20 jobs in a global restructuring after a series of company-wide layoffs also took place in February.
Sarah Thompson, CSO at Mindshare, says this is a sign of the times in digital media, and attributes some of Vice and Refinery29′s respective difficulties to changes on other platforms beyond their control. "The increased focus of survival on digital media players is now in the hands of other platforms," she said in an email to MiC. "Having a media brand that stays relevant to younger generations is very hard to do."
Consolidation is "inevitable," she says, but, "media needs to find strength and not just be focused on survival."
Kenon Mak, senior manager of digital investment with Mindshare, said the acquisition appears to be a move to bolster investor confidence and detract from a trend of declining revenues for both Vice and Refinery29. "From a media buying perspective, there was a time three or four years ago when Vice could sell their inventory at a heavy premium on the premise that they are uniquely positioned to reach millennials," he said in an email to MiC. "Today, it's hard to justify a large investment in branded content when the return just isn't clear."
In a co-statement, Stefano and von Borries said Refinery29 will continue to shape culture and positively impact the world for young people, adding: "This transformational partnership will allow our mission and business to flourish further."