FrontRunner Technologies turns up the volume on DOOH
Partnering with Derooted Immersive, the company uses binaural audio to bring an experiential offering to DOOH.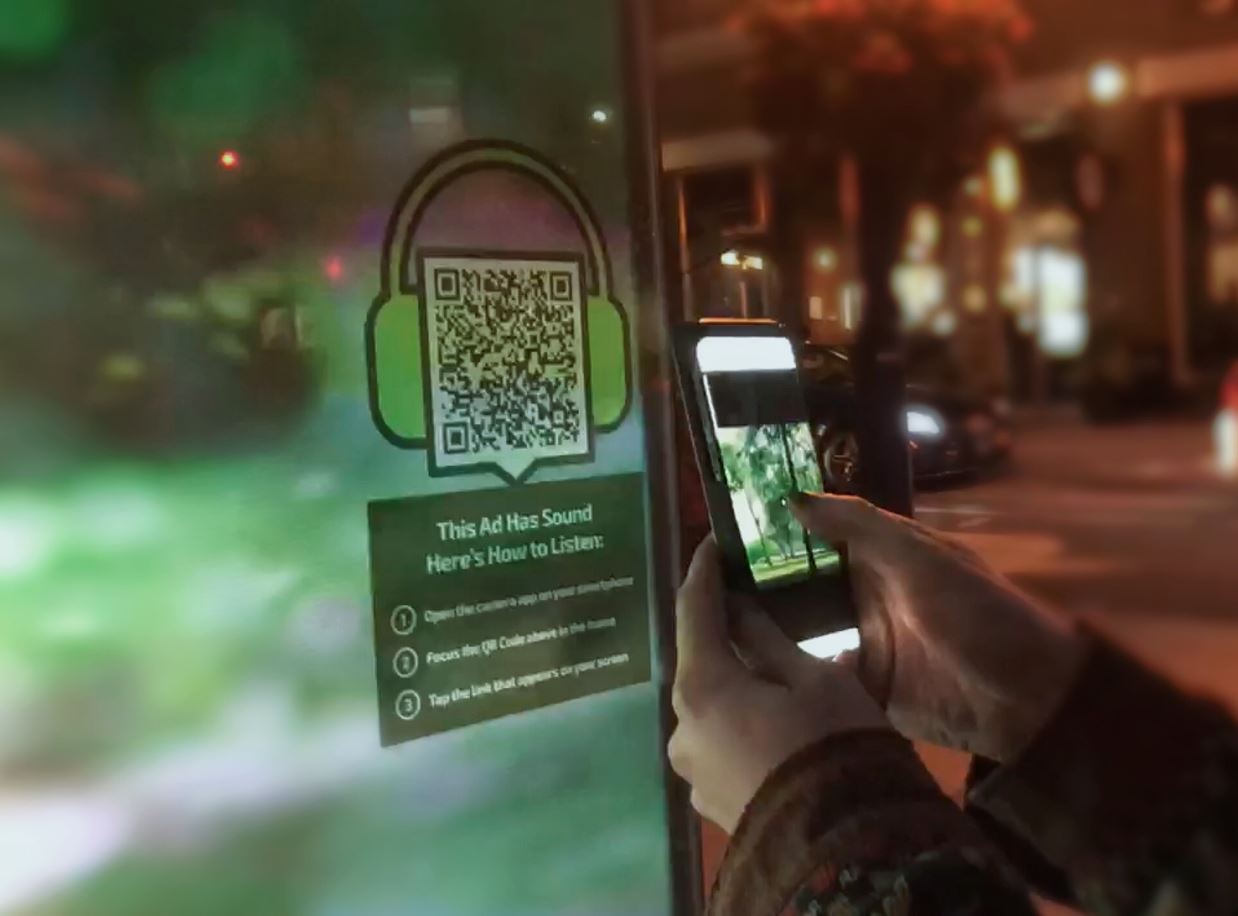 A valuable piece of advertising can grab your visual attention, but what if it could also engage more of your senses? A new partnership between FrontRunner Technologies and Toronto-based Derooted Immersive is poised to alter the digital out-of-home world as we know it, using sound as an interactive element.
"Digital out-of-home has been lacking a focus on the ability to engage additional senses beyond just sightlines," says Nathan Elliott, CEO of FrontRunner Technologies, who pointed to the prevalence of headphones on many pedestrians. "All these people are walking around with headsets and they haven't been used in the out-of-home space."
With Derooted, a concept-driven immersive experience outfit, FrontRunner created FireFly Flare, a technology that connects users to an OOH display sending binaural audio (recorded sounds using two microphones to create a more multidimensional and realistic effect) through a person's headphones. "It's like virtual reality for our ears," Elliott tells MiC. "We see the value in adding additional layers of sensory content," he says, adding the more senses that can be engaged, the heightened a memory is.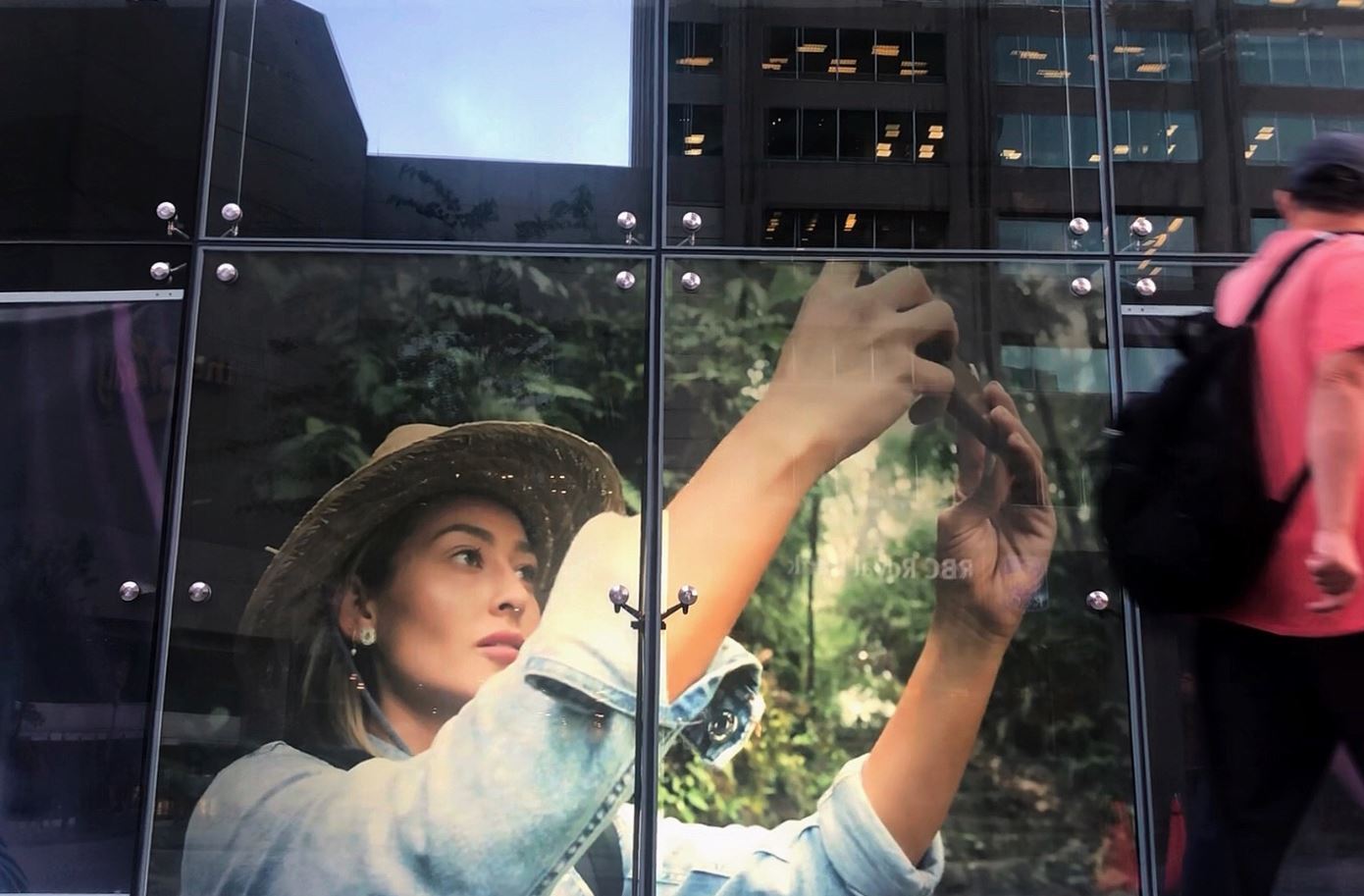 MMGY Global in New York City first employed the technology in a two-year tourism campaign for the country of Costa Rica that launched in North America at the start of September. Encountering images of the country's beautiful beaches and jungles along concrete downtown streets, consumers connected their devices to messaging on the FireFly Flare via a QR code. A prompt initiates the sound, but also a visual version of the out-of-home assets on a users' screen, without emitting more sound into an already bustling street.
"It elongates the impression beyond the dwell time you had at that installation and allows you to take that impression of Costa Rica with you as well as the sound dimension," Elliott says.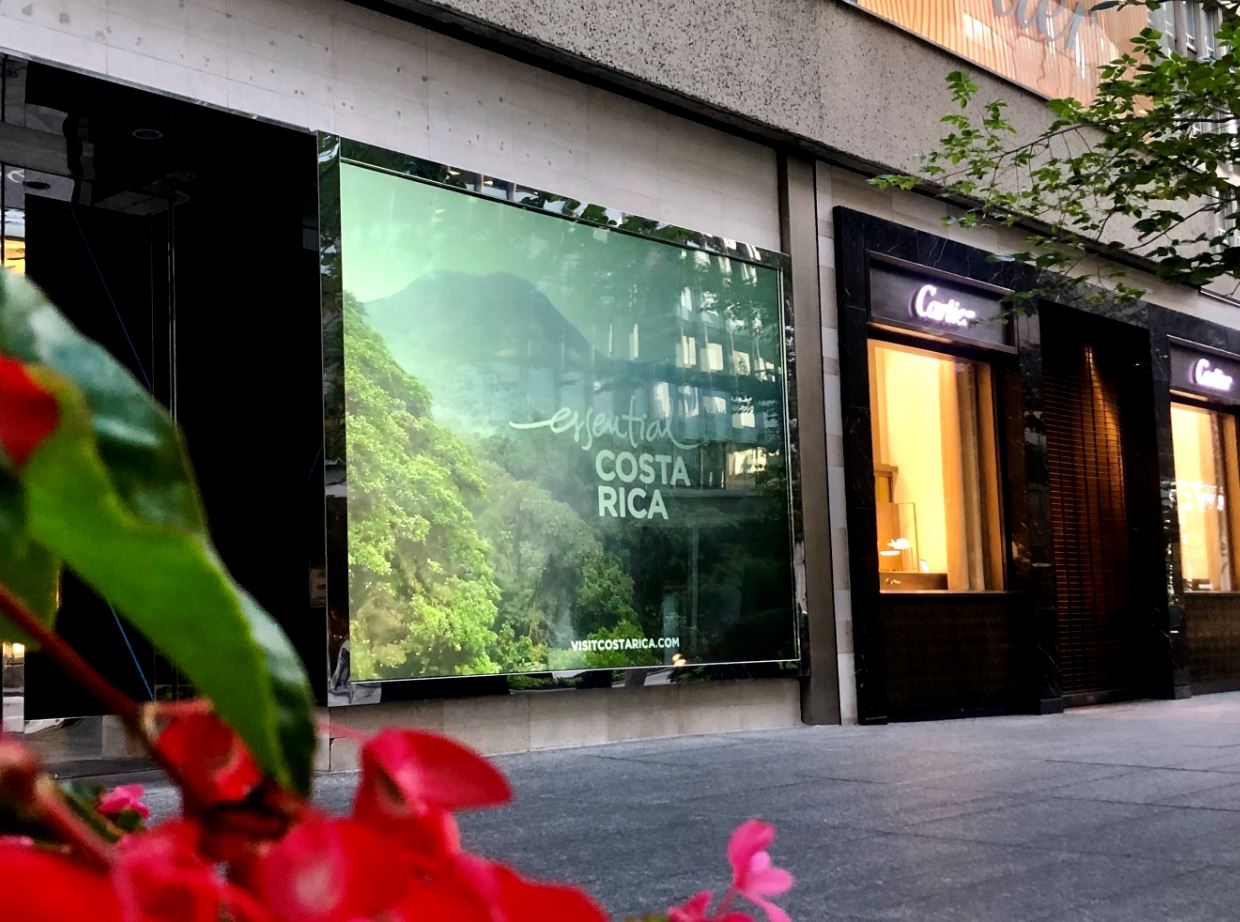 In November, Gruppo Campari will bring FireFly Flare to Toronto streets for a Grand Marnier campaign. Passersby will walk up to a virtual bar on FrontRunner inventory on the WindowFront Matrix where bartenders are pouring cocktails. Connecting to the ad, consumers will hear the clinking of glasses and ice as full motion graphics depict how to properly pour the drink. "[This was] completely shot for the sound experience and augmented for what you see in the window," Elliott says.
As FireFly Flare hits the streets, the FrontRunner team is looking ahead to what the addition of sensory audio means for digital out-of-home. Elliott says the rise of 5G will change the way content can be delivered, improving bandwidth. As it becomes "the new normal," he predicts the ability to drive live streams into public spaces and a retail revolution where window shopping can quite literally take place digitally, at the window of a brick and mortar space. "It really becomes a powerful tool for marketers."