Kristine Lyrette appointed as new CMDC chair
Also on the executive committee are PHD president Caroline Moul and Cundari managing director Luke Moore.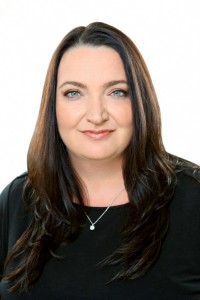 After two years as chair of the CMDC, Jungle Media SVP and managing director Sheri Metcalfe has passed the torch.
Kristine Lyrette, president of Zenith, will now serve as chair for the Canadian Media Directors' Council, the member association dedicated to advancing the profile of media agencies in Canada. PHD president Caroline Moul will serve as youth ambassador chair, and Luke Moore, VP and managing director of Cundari, is financial chair.
The new chairs have been elected for the 2020 fiscal year. The chairs were formally introduced by CMDC president Shannon Lewis at the most recent CMDC board meeting. Like Metcalfe before them, they will also serve a two-year tenure.
Metcalfe said in a statement that throughout her time as chair, she has witnessed "the renewal of [the council] firsthand with our active leadership voice, strength in partnerships and ultimately helping our industry grow."
Lyrette has more than 20 years media agency experience, and, prior to joining the Publicis Media family in 2014, served as managing director of OMD. She is heavily involved in industry advocacy outside of her agency work, and has been on the CMDC board of directors since 2015. She has also served on the board for COMMB since 2012 and previously served on the AAM's digital advisory committee.