Ice Surfing returns with Budweiser, adds Wendy's and Movember
The Sportsnet Twitter series predicts three times as many sponsors within the next month.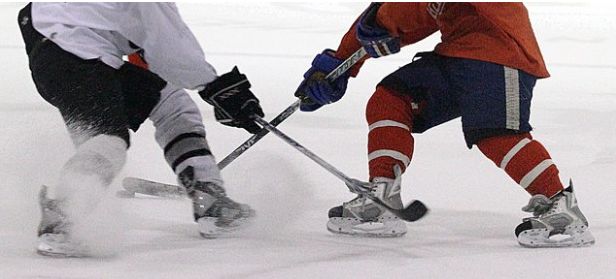 Sportsnet's short-form Twitter video series, Sportsnet Ice Surfing, has returned to the (digital) airwaves with a slew of new partners.
The series, described by past Sportsnet president Scott Moore as "NFL Redzone meets Hockey Central," provides highlights, analysis and reactions to the evening's biggest plays across all the games airing on linear television. Content is hosted by hockey personalities Steve "Dangle" Glynn and Jeff Marek.
When it first launched in 2018, Sportsnet was still shopping it around for sponsors. This season, it's come out of the gate with a number of partners, some returning from past integrations and some brand new. And, Anthony Attard, VP of sales (sports and NHL) at Rogers Media tells MiC there's even more to come.
Budweiser, which signed on last season, returns, as part of the brand's overarching sports strategy. New partner Wendy's arrives as a sponsor this season, and the Movember Foundation will also activate during Q4 as part of its efforts to reach a young, media-savvy male audience.
Sportsnet has tried to be as flexible as possible when it comes to integrating sponsors, allowing each to customize according to their needs.
"The traditional pre-roll and mid-roll is expensive, and it's also pretty standard," notes Attard. "We're working with Jeff and Steve on how both can be ambassadors, as well as looking at on-set integration. So, for Budweiser, we asked: how do celebrations and goals fit into that partner's objectives? It's about goals and when they appear, so that's going to be what it ties into.
"Movember is mainly looking at generating awareness for a great cause, so the platform is conducive to that. Wendy's, based on their menu and strategy, want to be really reactive in the market, which is well-suited to Twitter."
Within the next 30 days, Attard says there will likely be three times as many sponsors listed, and that they are in the process of finalizing new and renewed deals.
Rogers Media would not provide exact views for this season or last season's premieres, but it did assert that unique viewers are up 19% from the first to the second season premiere.
Attard says the first season was definitely a learning experience. "We realized that some audiences really like short-form content," he says.
Earlier in the year, Rogers Media responded by launching a digital studio for Sportsnet which could be used to create short-form content "that isn't necessarily for owned and operated properties" which could go direct to social platforms such as Snapchat, Instagram and Twitter. "We're creating content that is not necessarily the games themselves, but components within the games or things that are relevant to our audience—what type of sneakers the [personalities] wear, what kind of music they listen to—bits that last from three to four minutes."
Sportsnet Ice Surfing airs live on Twitter on Tuesday nights during the regular hockey season.