Ideon Media brings Genius to the Canadian ad market
First-to-market in Canada, the digital media company builds on its transition to ad-focused revenue with the Toronto-based rep house.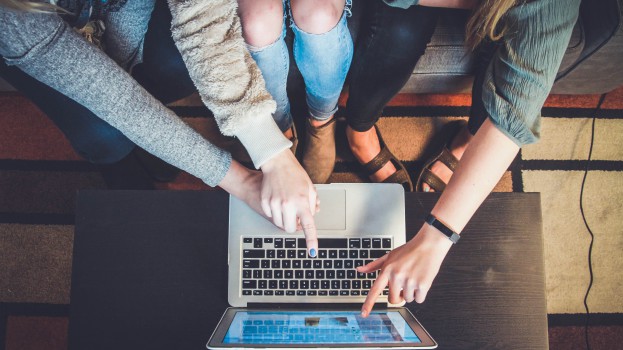 American digital media company Genius will now be available to Canadian advertisers as part of a new partnership with Toronto-based rep house Ideon Media.
Launched in 2009 as Rap Genius – known for its song lyric and music knowledge – the crowd-sourced platform is now a digital content producer with video series like Verified and The Cosign, live events and streaming integrations with Spotify and Apple Music.
Since 2017, Ideon has struck similar ad rep deals with SheKnows Media, Mashable and others. Ideon Media CEO Kevin Bartus tells MiC the deal with Genius filled a void for Ideon in the realm of music and entertainment. "What we've tried to do is partner with category killers in categories advertisers care about," he says. "If you want to reach music fans, there aren't any better sites than Genius."
The platform reaches more than 2.6 million Canadians per month, according to Google Analytics. Once you hit a number like that, Bartus says the target demo is broad, but heavily marked by a younger cohort, people who are engaged enough to log in, have an account, have enough money to go online and download music. "With Genius, Gen Z is coming to you," he says.
The push to real-time bidding over the past few years has changed the landscape, Bartus says, but the pendulum has begun to shift to branded content. "Banner ads have become almost over-optimized," he says. "And [advertisers], I think a little bit [have] ignored the fact that the last people want to look at are banner ads."
Ideon's mainstay is custom content, he continues. "The trick with branded content is it has to be in the voice of the publisher." With a platform like Genius, whose millions of community members upload and edit lyrics, those users are also on the cusp of knowing which new artists are about to break. "Genius actually has inside data on that," he says, "So they know who people are engaged in." And the next "19-year-old sensation" makes for a strategic lead when it comes to branded content. "Just like any influencer, you have to get them when they're poppin'."
Bartus foresees the video gaming industry, or legacy brands that might struggle to resonate with a younger audience, to be on the list of brands "to go after." The engagement with the U.S. publishers always has a three-prong approach, Bartus says. Content, ad opps and sales integration. In Canada, the advertisers might be different, but often mirror what is happening in the U.S.
Genius is interesting to him, because it grew up so quickly, and advertising wasn't even on their radar until the past few years. "It's a great time for us to partner with them because their revenue is much more ad-oriented."