Linear wins in Canada, but viewership lags behind U.S.
eMarketer's annual Global Media Intelligence report shows that Canadians are less into TV, both on linear and digital, than nearby markets.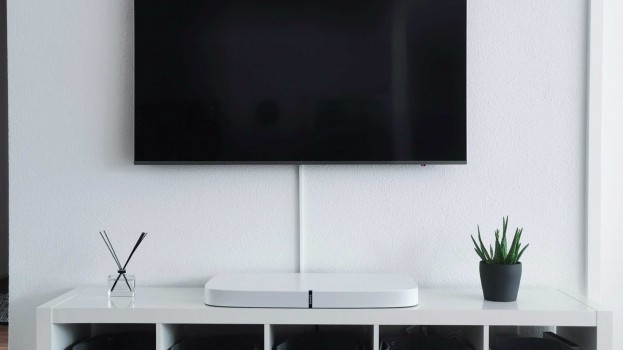 Whether on linear or digital, it turns out that Canadians might not be as glued to the tube as viewers in other countries.
According to eMarketer's newly-released Global Media Intelligence for 2019, Canadians' linear and digital consumption lags behind the U.S. and U.K., and traditional linear TV still beats out digital streaming.
All polling occurred within the first half of 2019.
Overall, 87.8% of Canadian respondents – all of whom identified as internet users – watched TV in some form in the past month, whether that be online TV or traditional linear. Just over 78% of Canadian internet users polled say they've watched TV live in the prior month. That puts Canada's linear TV viewership somewhat behind the U.S. (82.3%) and significantly behind the U.K. (87.8%).
But that doesn't necessarily mean Canadians are ingesting OTT and online TV more ravenously. Streaming video content in Canada sits at 75.7% of internet users, while the U.S. and U.K. are both ahead at 79.1% and 87.7%, respectively.
Specifically, 69.3% of internet users have used an SVOD service (as opposed to other online TV viewing methods such as a network's TV Everywhere service, or transactional VOD like iTunes). It's the second-most popular method of TV viewing in Canada, after live TV.
Other alternatives, such as broadcaster's catch-up services and PVR, are also popular Currently, 52.7% of Canadian internet users watch TV through the broadcasters' catch-up services, while 58.3% use PVR. These methods tend to over-index with men, affluent households and urbanites.
There is also a, correlation between age and TV viewership; less than three quarters of respondents age 16 to 24 (73.4%) have watched some form of TV in the past month. Meanwhile, 94.9% of people in the 55 to 64 age range tuned into TV. Women are also more likely to watch TV, as are people in more affluent households.
Canadian internet users are more likely to be active on social media than to have watched live TV in the last month; 82% of respondents identified themselves as social media users. While younger audiences are more likely to be active on social, nearly three quarters of the oldest cohort checked into social sites or apps during the past month. (eMarketer includes YouTube in its social media sites for the purpose of the survey, broadening its definition of "social" beyond sites such as Facebook, Twitter and Instagram.)
In its broader tech and media study, eMarketer also projected that, by the end of the year, 6.3 million Canadians will own smart speakers, representing 19.2% of internet users. It also projects that digital video viewers in North America will hit 260.2 million this year to 280.3 million by 2023.
The study was conducted in partnership with GlobalWebIndex and Starcom. Surveys are done on an ongoing basis through a quarterly research program by GWI. Internet users polled are age 16 to 64. The minimum number of respondents per country is 1,250 and the maximum is 25,000. All data is self-reported.